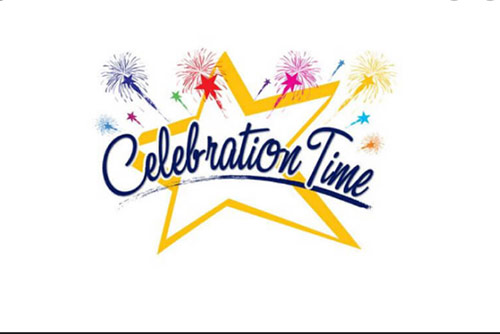 Ielts Speaking Part 3 topic Celebration – Personal Events – Sample answers by Dương Vũ Ielts Speaking Book band 8 full 3 parts – Học Ielts Speaking band 6, 7, 8 – Sách tự học Ielts Speaking tốt
Samples band 8 part 3 Celebration Parties by cô Dương Vũ 8.5 Ielts:
What occasions do Vietnamese people usually celebrate?
There are a lot of reasons to celebrate in Vietnam. People would throw up a parties to mark important milestones in their life such as birthdays, engagements and weddings or any significant achievements they obtain. Businesses usually organize or sponsor events to build a stronger team or to increase their brand awareness. Besides, there are public events held by the government, including traditional festivals, sports events and public holiday celebrations.
How do people in Vietnam celebrate sporting success?
It's fantastic, especially when our national football teams win an international match. People would all go out into streets, shouting, screaming with joy, waving our nation's flag and blocking off the traffic. They would hug strangers and cry and some passionate fans even try to wear our national flag as a T-shirt or create loud noises using pans and pots. They do all kinds of crazy stuffs, which I find truly amazing.
How do people celebrate weddings in Vietnam?
Well it depends on different regions you know. In cities, people usually organize their weddings at renowned hotels or restaurants, inviting all their extended families and a lot of friends and colleges, even those not so close. Some wedding parties are huge with up to several hundreds of guests. In rural areas, weddings are celebrated in both the bride's and the groom's families for up to 3 days. Besides their relatives, all neighbours are also invited.
Do you think Vietnamese people spend a lot of money on wedding?
I'd say so. With higher standard of living, lavish wedding parties are on the rise in Vietnam. These are opportunities for affluent families to show off by pouring money into an extensive menu with sumptuous delicacies. Sadly, most of the food is wasted since people are so busy with ceremonies and talking. Many couples even spend a fortune to hire well-known singers, MCs and professional event planners to organize their extravagant weddings.
Copyright by Ielts 8.5 Dương Vũ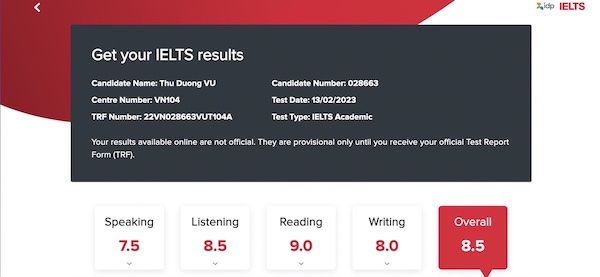 KHOÁ HỌC IELTS 6.5, 7.0 , 7.5 , 8.0 UY TÍN với giáo viên 8.5 Ielts: http://idvielts.com/category/courses/
FULL ESSAYS theo Actual Tests in IELTS WRITING 8.0 BOOKS + 200 SAMPLES 2 tasks by Dương Vũ 8.5 Ielts  – 8.0 Writing : bộ sách cô đọng, tiết kiệm, hiệu quả cho các bạn tự học bao gồm video bài giảng, hướng dẫn viết luận chi tiết theo dạng bài, bộ ý tưởng & ideas cho 150 topics, cấu trúc ngữ pháp band cao và hàng trăm essay samples CHUẨN band 8.0 – 9.0 đã giúp nhiều bạn đạt 6.5 – 7.0 – 7.5 speaking & writing: https://idvielts.com/sach-ielts-writing-by-duong-vu/
https://idvielts.com/sach-ielts-speaking-duong-vu/
Tặng bạn top Ielts Essay Band 8.5 – 9.0 chuẩn viết bởi cô Dương Vũ 8.5 Ielts 2 lần 8.0 Writing: https://drive.google.com/file/d/1DWGBdvRMZfMvB8BEM5TP0lz47X_6PjU9/view?usp=share_link
Follow facebook Ielts 8.5 Dương Vũ để học từ vựng free và nhiều samples speaking writing band cao hay các bạn nhé
Feedback Ielts 7.0, 7.5, 8.0 từ Học trò của Dương – người học thật – điểm thật 100%: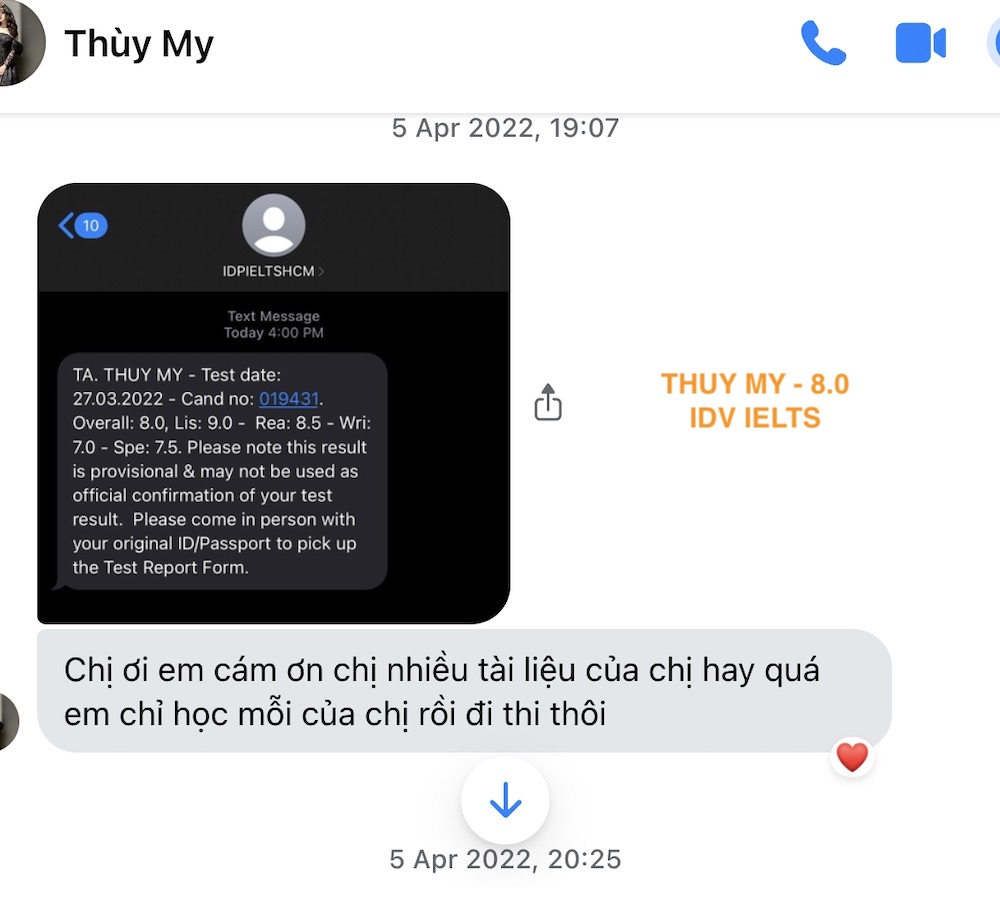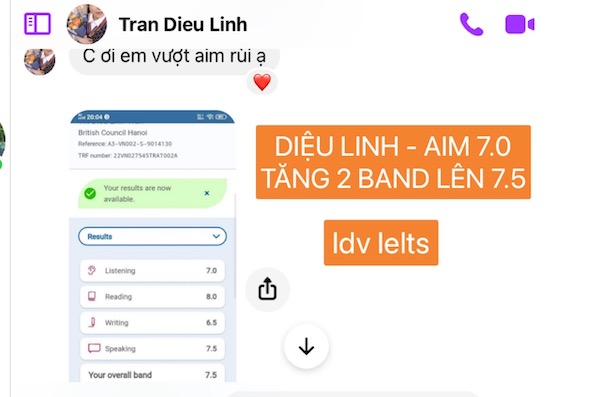 Kinh nghiệm viết luân Ielts WRITING 8.0: https://idvielts.com/kinh-nghiem-viet-luan-ielts-band-8/
Kinh nghiệm học Ielts Writing 8.0 TASK 1 các bạn đọc ở đây nha: https://idvielts.com/kinh-nghiem-hoc-ielts-writing-task-1-band-8/
Khóa học Ielts Chuyên Sâu 6.5 – 8.0: https://idvielts.com/category/khaigiang/
Follow Dương trên các Facebook sau để học các bài học Ielts 8.0+ hoàn toàn miễn phí và cập nhật nhất các bạn nhé:
https://www.facebook.com/duong5ting/