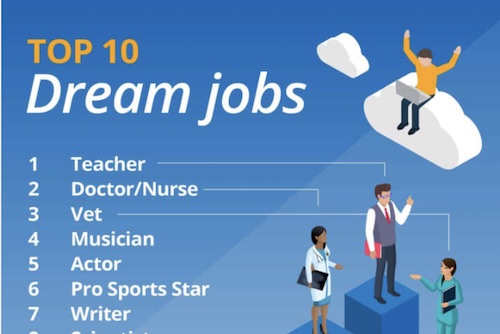 Ielts Speaking Car Topic Part 3 samples 8.0 by cô Dương Vũ 8.5 Ielts. LIKE/ Follow facebook Ielts 8.5 Dương Vũ để học từ vựng free và nhiều samples speaking writing band cao hay các bạn nhé: https://www.facebook.com/idvielts/
Carlà topic mới của bộ đề dự đoán Ielts Speaking quý 2 2023 nên sẽ được giữ lại sang bộ đề dự đoán Ielts speaking quý 3 2023 (cuối) 2023 nhé: https://idvielts.com/bo-de-du-doan-ielts-speaking-quy-2-2023/
=>Full Samples 3 Parts – Full Topics from Ielts Speaking Book 8.0 by Dương Vũ – sách bao gồm Hướng dẫn trả lời chi tiết từng dạng câu hỏi + topic vocab + Ideas + samples Full 3 Parts bao trùm cả các đề  quý mới nhất giúp bạn tự học Ielts speaking hiệu quả tiết kiệm: https://idvielts.com/sach-ielts-speaking-duong-vu/ 
What kinds of jobs do young people in Vietnam like to do? Why ?
Do you think people liked the same types of jobs in the past?
What skills should be taught at school to prepare young people for their future career? 
When should young people start to think about their future career?
What factors influence the career decision of young people?
What do you think is an interesting job?
Do you think salary is more important than job satisfaction?
Should companies care about the well-being of their employees?
What skills should be taught at school to prepare young people for their future career? 
It's crucial for schools to equip their students with strong critical thinking, creative thinking and problem-solving skills. When they have the right mindset, they can tackle any challenge they face in life. As well as this, I believe interpersonal skills are also of paramount importance to their professional success. Students must be capable of working in teams and dealing with a variety of people before they can enter the workforce.
When should young people start to think about their future career?
From my perspective, career planning should start when students enter high school. At around 15, adolescents have gained sufficient knowledge about the world around them and are more aware of their future lives as well as their abilities and responsibilities. When they have acquired enough practical knowledge of how society functions, they might stand a better chance of finding the right career.
What factors influence the career decisions of young people?
I'd say that career prospects are the determining factor. Young people tend to choose jobs that are or will be in high demand in the future. For instance, digital marketing has become a widely – preferred field in the last ten years. Besides, parental guidance, social media and peer pressure also have a role to play. In Vietnam, it's not unusual for parents to decide their children's career path.
What kinds of jobs do people in your country prefer?
I'd say that in the past, being a teacher or a doctor used to be the most preferred professions in Vietnam but now there is a far wider range of trendy jobs young people wish to pursue. Travel and hospitality, fashion & lifestyle, media and IT are currently the most sought-after sectors for those seeking a career in service industries. Particularly, young people increasingly favor working as a freelancer or for themselves, I mean being self-employed. They tend to start their own business by selling items online, especially on social media and many have achieved enormous success. 
What makes an interesting job?
I reckon that the most important criteria for many people are attractive salaries and fringe benefits, including insurance and paid holidays. However, I believe what's more important is that the job itself must give people a sense of meaning. Added to this, a healthy & supportive work environment is also a must. Particularly, for highly / ambitious individuals, promising promotional prospects and career advancement might be given priority. 
What is more important? Job satisfaction or a high salary?
I'd choose job satisfaction. People spend a large part of their life working, so it's vital to be happy with what they do. When they are satisfied and enthusiastic about work, they tend to be more creative, innovative and productive. This could eventually boost their performance and make them become an expert in their field, which I believe is the ultimate aim of pursuing a career.
Should companies care about the well-being of their employees?
Absolutely. Employers should give priority to taking care of their employees' health, both physically and mentally. Only when people are healthy, can they deliver their best performance at work and contribute to the growth of their companies. Employees should be encouraged to take regular breaks and exercise more. Above all, managers should make sure that their subordinates are not burned out due to overwhelming workloads.
Do you think we need less physical work due to technology development?
Absolutely. Technology has turned a lot of labour-intensive jobs into a walk in the park. For example, machines and household appliances have replaced humans in doing chores and farm work. I believe this ongoing trend will continue in the long run. 
Do you think robots will take over humans' jobs in the future?
That's an interesting question! Certainly robots and computers can perform any tasks that require only human's labour or the brain. However, it's very unlikely that they will take over jobs that involve creative skills, compassion, empathy or love. Robots can never replace human hearts and souls, I believe.
What kinds of jobs are most likely to be taken over by robots?
As I mentioned, all technical and physical work could be done easily and effortlessly by them. A great number of existing jobs such as shopkeepers, accountants, bank tellers, stock brokers and many others might become a thing of the past in the near future and humans would focus on what they are excellent at: creativity and compassion.
=>Full Samples 3 Parts – Full Topics from Ielts Speaking Book 8.0 by Dương Vũ – sách bao gồm Hướng dẫn trả lời chi tiết từng dạng câu hỏi + topic vocab + Ideas + samples Full 3 Parts bao trùm cả các đề  quý mới nhất giúp bạn tự học Ielts speaking hiệu quả tiết kiệm: https://idvielts.com/sach-ielts-speaking-duong-vu/ 
Copyright by Dương Vũ 8.5 Ielts  – IDV Ielts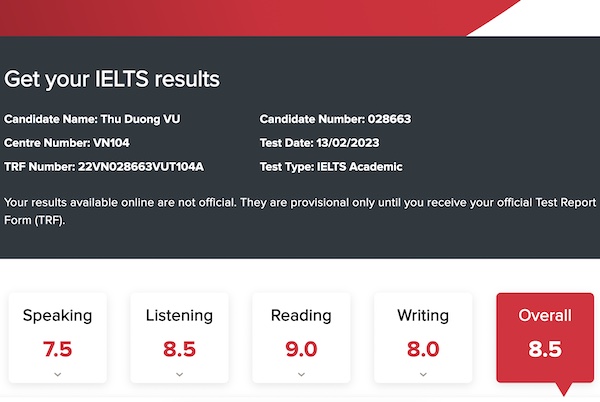 KHOÁ HỌC IELTS 6.5, 7.0 , 7.5 , 8.0 UY TÍN với giáo viên 8.5 Ielts: http://idvielts.com/category/courses/
FULL ESSAYS theo Actual Tests in IELTS WRITING 8.0 BOOKS + 200 SAMPLES 2 tasks by Dương Vũ 8.5 Ielts  – 8.0 Writing : bộ sách cô đọng, tiết kiệm, hiệu quả cho các bạn tự học bao gồm video bài giảng, hướng dẫn viết luận chi tiết theo dạng bài, bộ ý tưởng & ideas cho 150 topics, cấu trúc ngữ pháp band cao và hàng trăm essay samples CHUẨN band 8.0 – 9.0 đã giúp nhiều bạn đạt 6.5 – 7.0 – 7.5 speaking & writing: https://idvielts.com/sach-ielts-writing-by-duong-vu/
https://idvielts.com/sach-ielts-speaking-duong-vu/
Tặng bạn top Ielts Essay Band 8.5 – 9.0 chuẩn viết bởi cô Dương Vũ 8.5 Ielts 2 lần 8.0 Writing: https://drive.google.com/file/d/1DWGBdvRMZfMvB8BEM5TP0lz47X_6PjU9/view?usp=share_link
Follow facebook Ielts 8.5 Dương Vũ để học từ vựng free và nhiều samples speaking writing band cao hay các bạn nhé
Feedback Ielts 7.0, 7.5, 8.0 từ Học trò của Dương – người học thật – điểm thật 100%: