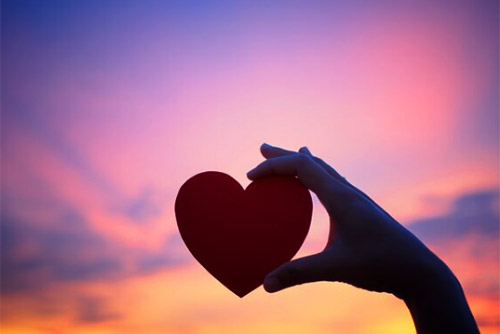 A story someone told you that you remember well – Sample from sách Ielts Speaking 8.0 by Dương Vũ – Hướng dẫn trả lời chi tiết + từ vựng hay theo topic + samples + ideas 3 Parts các topic mới nhất trong bo đề Ielts Speaking quý mới giúp bạn tự học speaking hiệu quả: https://idvielts.com/sach-ielts-speaking-duong-vu/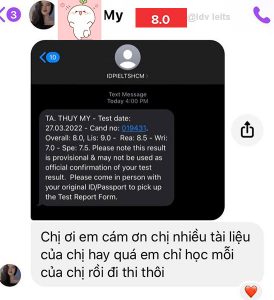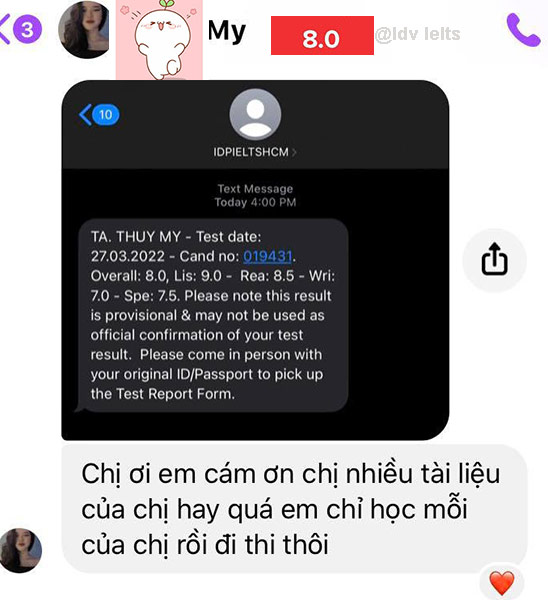 what it was
who told you
why you remember it
How you feel about the story
This topic reminded me of a heart-touching and inspirational story about the impact of a great teacher on a child. Mom told me this story when I was about 7 and it has exerted tremendous influence on my life.
It was a story about gratitude. As Thanksgiving Day was near, a first grade teacher gave her class a fun assignment — to draw a picture of something for which they were thankful.
Most of the children drew pictures of turkeys and other traditional goodies of the holiday season. But a student named Douglas made a different kind of picture.  He drew a hand. Nothing else. Just an empty hand. Douglas was from a poverty-stricken family.
His abstract image captured the imagination of his peers. One child guessed it was the hand of a farmer. Another suggested a police officer and others guessed it was the hand of God. The little boy looked away and said it was the teacher's hand as she had helped him a lot.
Back then I was touched deeply by this story as it reminded me of the unseen sacrifice made by our devoted teachers. They have spent their whole life improving not only students' performance but also their future life. This story also helps nurture the value of gratitude and helping others. I still dearly love this meaningful story and I'll definitely tell it to my children in the future.
Copyright by Duong Vu Ielts Speaking Book – IDV Ielts 
A story someone told you that you remember well – Sample from sách Ielts Speaking 8.0 by Dương Vũ – Hướng dẫn trả lời chi tiết + từ vựng hay theo topic + samples + ideas 3 Parts các topic mới nhất trong bo đề Ielts Speaking quý mới giúp bạn tự học speaking hiệu quả: https://idvielts.com/sach-ielts-speaking-duong-vu/
Các bài học bổ ích khác cho bạn:
Cách trả lời Ielts Speaking Part 1: https://idvielts.com/kinh-nghiem-thi-ielts-speaking-diem-cao/
Cách trả lời Ielts Speaking Part 2: https://idvielts.com/huong-dan-tra-loi-ielts-speaking-part-2/
Cách trả lời Ielts speaking part 3: https://idvielts.com/cach-hoc-ielts-speaking-part-3-cach-nghi-idea/
Kinh nghiệm viết luân Ielts WRITING 8.0: https://idvielts.com/kinh-nghiem-viet-luan-ielts-band-8/
Kinh nghiệm học Ielts Writing 8.0 TASK 1 các bạn đọc ở đây nha: https://idvielts.com/kinh-nghiem-hoc-ielts-writing-task-1-band-8/
Khóa học Ielts Chuyên Sâu 6.5 – 8.0: https://idvielts.com/category/khaigiang/
Follow Dương trên các Facebook sau để học các bài học Ielts 8.0+ hoàn toàn miễn phí và cập nhật nhất các bạn nhé:
https://www.facebook.com/duong5ting/