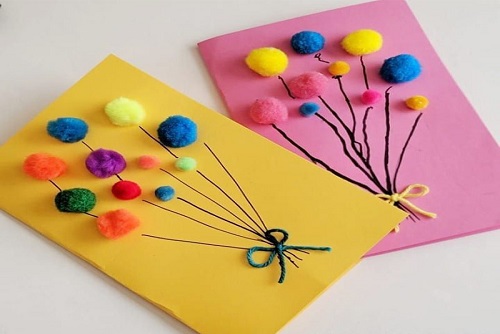 An Art Craft Activity You Did At School – Sample Band 8 by Sách Ielts Speaking Dương Vũ 8.5 IELTS gom Full Samples 3 Parts + Hướng dẫn trả lời chi tiết part 1, 2, 3 bản update 2021: https://idvielts.com/sach-ielts-speaking-duong-vu/
Hướng dẫn chiến lược trả lời Ielts Speaking đạt điểm cao: https://www.youtube.com/watch?v=rq4oXltoHt0
An art or craft activity là topic Part 2 mới của bộ đề Ielts Speaking Forecast quý 2 2021 nên sẽ tiếp tục thi trong Bộ đề Ielts Speaking quý 3 2021 các bạn nhé:
Well, to be honest, the arts are not a core subject in our national curriculum so we rarely had a chance to practice artistic skills at school. However I do remember when I was in 7th grade, our art teacher organised a little workshop for us to get some hands-on experience of making a lantern for the upcoming Mid-Autumn festival. I was so grateful for that talented teacher and her enormous passion for traditional handicrafts. 
Under her instruction, I started to position 12 pieces of bamboo sticks around the base and the top, and then bent them to create the desired shape. This took a surprising amount of concentration and patience. I was so thrilled to see the lantern finally took shape when the elements were successfully assembled together. After that I had fun choosing the fabric cover and matching tassels to decorate my lantern. I picked out the red and yellow silk because these colours mean fortune and delight in Vietnamese culture. 
The finished lantern looked amazing when the light was on and my little brother loved it so much. I took great pride in this special craft I had created with my own hands and treasured it like a masterpiece work of art.
Copyright by Dương Vũ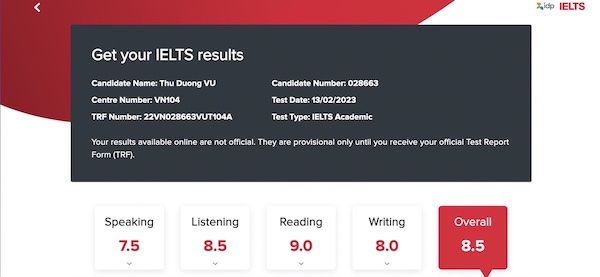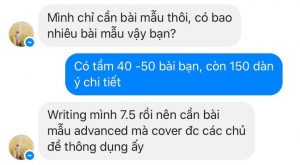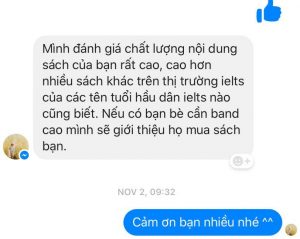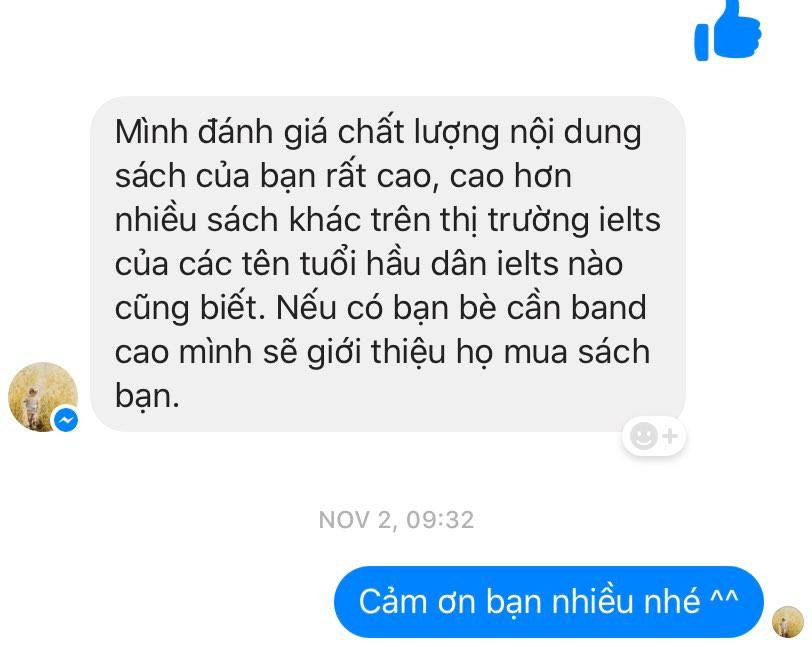 Khóa học Ielts Speaking 6.5: https://idvielts.com/khoa-hoc-ielts-online-uy-tin/
Kinh nghiệm viết luân Ielts Essay đạt điểm cao: https://idvielts.com/kinh-nghiem-viet-luan-ielts-band-8/
Kinh nghiệm học Ielts Writing 8.0 TASK 1 các bạn đọc ở đây nha: https://idvielts.com/kinh-nghiem-hoc-ielts-writing-task-1-band-8/
Khóa học Ielts Chuyên Sâu 6.5 – 8.0: https://idvielts.com/category/khaigiang/
Follow Dương trên các Facebook sau để học các bài học Ielts 8.0+ hoàn toàn miễn phí và cập nhật nhất các bạn nhé:
https://www.facebook.com/duong5ting/