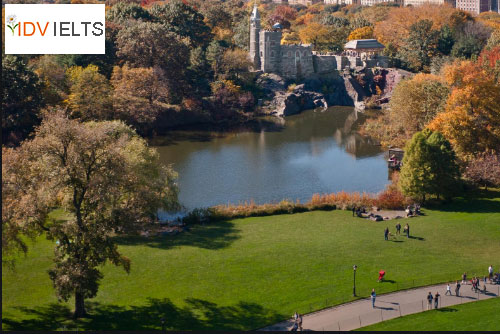 Sample answers for Ielts Speaking Park topic.
Do you often go to a park?
I do. For a nature lover like me, park is truly a life saver. It is not only the perfect place to enjoy fresh air but also an excellent hideaway to escape the city hustle and bustle for a short while.
What do you usually do in the park?
Whenever I have time to kill or when I'm overwhelmed with my workload, I prefer to go to the little park in my neighbourhood for a relaxing stroll or an enjoyable chat with people there. Sitting under the shade of luxuriant trees and getting lost in a book also helps calm my restless soul.
Do people in your area like to go to parks? What do they do there?