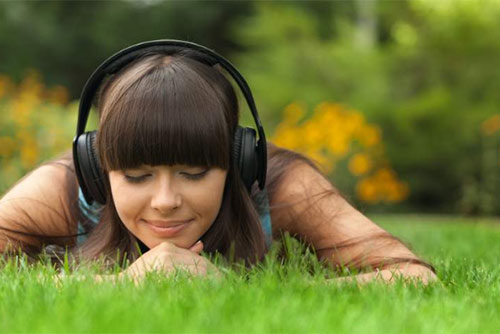 HEADPHONES
Sample Band 8 from Ielts Speaking Book by Dương Vũ kèm Full Sample 3 Parts + Hướng dẫn trả lời chi tiết part 1, 2, 3 ielts speaking forecast update quý 3 (September – December) 2021: https://idvielts.com/sach-ielts-speaking-duong-vu/
Hướng dẫn chiến lược tìm IDEA trả lời Ielts Speaking đạt điểm cao: https://www.youtube.com/watch?v=rq4oXltoHt0
Hướng dẫn cách trả lời Ielts Speaking band cao: https://idvielts.com/ielts-speaking-cach-tra-loi-tung-dang-cau-hoi/
Do you use headphones & What kind of headphones?
Absolutely. I spend hours listening to music or watching Youtbe videos every day so headphones are indispensable for me. I've been using the earphones accompanying my Iphone for years. I carry them with me wherever I go.
Do feel uncomfortable when using headphones?
Well, to be honest, wearing them for an extended period, like 3 or 4 hours straight can cause little discomfort to my ears. If I have to listen to a lecture or join an online meeting, I always try to take my earphones off from time to time or use the speaker when I'm alone.
When do you use headphones?
Of course, there are several situations in which using heaphones or earphones is preferred. I tend to wear them when I'm receiving a call or listening to music in public places such as a park or public transport. This helps block out all noises from the surroundings and at the same time prevent others from being disturbed by me.
In what situation you don't use headphones? Why?
Well, I never wear them while riding a motorbike or walking on the road. It's too dangerous to not pay attention to the surroundings in such cases. I may easily get into an accident or cause trouble for other vehicles. Also, as I mentioned I always use the speaker when I'm not surrounded by other people.
Sample Band 8 from Ielts Speaking Book by Dương Vũ – Full Sample 3 Parts + Hướng dẫn trả lời chi tiết part 1, 2, 3 : https://idvielts.com/sach-ielts-speaking-duong-vu/
Hướng dẫn chiến lược tìm IDEA trả lời Ielts Speaking đạt điểm cao: https://www.youtube.com/watch?v=rq4oXltoHt0
Follow / Like Facebook IDV IELTS để được cập nhật bộ đề Speaking quý mới và học nhiều bài học hay bạn nhé: https://www.facebook.com/idvielts