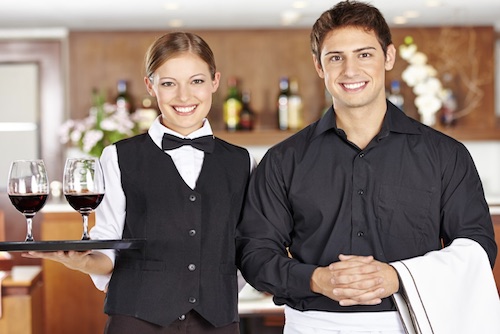 Ielts Speaking A Bad Service You Received – Sample by cô Dương Vũ 8.5 Ielts.
LIKE/ Follow facebook Ielts 8.5 Dương Vũ để học từ vựng free và nhiều samples speaking writing band cao hay các bạn nhé: https://www.facebook.com/idvielts/
I'd like to talk about the worst hotel service I've received. Last summer, I decided to visit Sapa which a renowned destination in the north of Vietnam in order to rejuvenate after working hard for 6 months. I chose a superior room with mountain view of a 3-star hotel that got a lot of positive reviews online.
I arrived at the hotel at lunchtime and the receptionist told me to take a seat while she dealt with a group of guests. I didn't feel like waiting after a long, tiring car ride but I sat down anyway. However, after the receptionist finished talking to other customers, she just walked away and left no one behind the desk. I sat patiently for another 15 minutes but still no one came.
I tried to find someone else to help me and when I failed to do this, I walked behind the desk and saw the receptionist sitting  in the back room. Seeing me standing in the doorway, she apologized and said that she needed to send an urgent email, and kept working on her computer.
But it wasn't the only poor service I received from them. Later that evening, in the dining room I ordered a vegetarian dish and discovered meat in it. I tried to explained the situation to the waiter and expected him to get me another meal but he simply removed the plate and walked away.
I was so frustrated and disappointed that I requested to talk to their manager immediately. She apologized and told the staff to make me another dish. I promised myself that I would never return to that hotel again.
Copyright by Dương Vũ 8.5 Ielts  – IDV Ielts
KHOÁ HỌC IELTS 6.5, 7.0 , 7.5 , 8.0 UY TÍN với giáo viên 8.5 Ielts: http://idvielts.com/category/courses/
FULL ESSAYS theo Actual Tests in IELTS WRITING 8.0 BOOKS + 200 SAMPLES 2 tasks by Dương Vũ 8.5 Ielts  – 8.0 Writing : bộ sách cô đọng, tiết kiệm, hiệu quả cho các bạn tự học bao gồm video bài giảng, hướng dẫn viết luận chi tiết theo dạng bài, bộ ý tưởng & ideas cho 150 topics, cấu trúc ngữ pháp band cao và hàng trăm essay samples CHUẨN band 8.0 – 9.0 đã giúp nhiều bạn đạt 6.5 – 7.0 – 7.5 speaking & writing: https://idvielts.com/sach-ielts-writing-by-duong-vu/
https://idvielts.com/sach-ielts-speaking-duong-vu/
Tặng bạn top Ielts Essay Band 8.5 – 9.0 chuẩn viết bởi cô Dương Vũ 8.5 Ielts 2 lần 8.0 Writing: https://drive.google.com/file/d/1DWGBdvRMZfMvB8BEM5TP0lz47X_6PjU9/view?usp=share_link
Follow facebook Ielts 8.5 Dương Vũ để học từ vựng free và nhiều samples speaking writing band cao hay các bạn nhé
Feedback Ielts 7.0, 7.5, 8.0 từ Học trò của Dương – người học thật – điểm thật 100%: