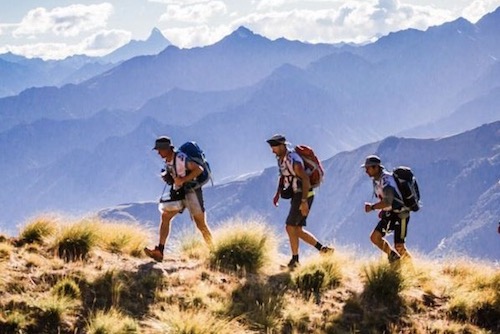 Ielts Speaking Adventure Topic Part 3 samples 8.0 by cô Dương Vũ 8.5 Ielts. LIKE/ Follow facebook Ielts 8.5 Dương Vũ để học từ vựng free và nhiều samples speaking writing band cao hay các bạn nhé: https://www.facebook.com/idvielts/
Adventure là topic mới của bộ đề dự đoán Ielts Speaking quý 2 2023 nên sẽ được giữ lại sang bộ đề dự đoán Ielts speaking quý 3 2023 (cuối) 2023 nhé: https://idvielts.com/bo-de-du-doan-ielts-speaking-quy-2-2023/
=>Full Samples 3 Parts – Full Topics from Ielts Speaking Book 8.0 by Dương Vũ – sách bao gồm Hướng dẫn trả lời chi tiết từng dạng câu hỏi + topic vocab + Ideas + samples Full 3 Parts bao trùm cả các đề  quý mới nhất giúp bạn tự học Ielts speaking hiệu quả tiết kiệm: https://idvielts.com/sach-ielts-speaking-duong-vu/ 
What kinds of adventures do young people in Vietnam enjoy?
Without a doubt, there is a wide range of adventures for youngsters in Vietnam. The most preferred activity is going on a road trip to far-flung mountainous villages in the far north. Most of these areas can be accessed by motorbikes only and the roads can become treacherous due to heavy fog, landslides or floods. Local scenery and culture, however, is spectacular and unique. Many unusual activities such as camping, rock climbing, trekking, cave exploration and scuba diving are also becoming increasingly popular in Vietnam.  
Why do some people like adventures? What kinds of people like adventures?
I reckon that they love adventures because they have a bold personality and always seek opportunities to challenge themselves. In other words, they are willing to get out of their comfort zones and take risks. Entrepreneurs are among the greatest risk takers as they invest huge amounts of money and effort into business ventures without knowing the outcome. Adventure travelers and extreme sports players also like to venture out of their comfort zones. They engage in risky activities and put their life on the line just to obtain some thrilling experiences, which I find unjustifiable.
Why do some people dislike adventures?
The way I see it, many people are not fond of adventures because they place great importance on a sense of stability and security. These people tend to be laid-back and unambitious so they have no desire to take up challenges or to express themselves. Another reason might be that their health does not allow them to participate in such risky endeavors.
 Do young people take risks more often than old people?
Definitely, young people are more likely to accept risks as they often seek opportunities to challenge and assert themselves. Also, they tend to be more confident and optimistic since they have a whole life ahead. If they fail, they can always start all over again. Older people, on the other hand, seem more cautious in making risky decisions. Obviously, their time is limited and their health also declines with age so they might try to avoid uncertainty and failure at all cost.
 Should parents teach children to take risks? / Is it important to take risks?
That's an interesting question. On the one hand, it's crucial to keep children away from reckless behaviors involving drugs and crime. On the other hand, young people should be encouraged to incorporate a small and healthy dose of risks into their daily life. Risks do not always mean success for sure. It can lead to failure and frustration but by learning from these painful experiences and mistakes, young people can gradually build their resilience and confidence, which are required for leading a fulfilling life.
What should parents do to encourage their children to go on adventures?
Of course, it always starts with parents who should set a good example. If they are into adventurous activities, their children might just  follow suit. As well as this, I think it's crucial for parents to nurture their children's courage and confidence because these qualities are synonymous with the willingness to take risks.
Copyright by Dương Vũ 8.5 Ielts  – IDV Ielts
=>Full Samples 3 Parts – Full Topics from Ielts Speaking Book 8.0 by Dương Vũ – sách bao gồm Hướng dẫn trả lời chi tiết từng dạng câu hỏi + topic vocab + Ideas + samples Full 3 Parts bao trùm cả các đề  quý mới nhất giúp bạn tự học Ielts speaking hiệu quả tiết kiệm: https://idvielts.com/sach-ielts-speaking-duong-vu/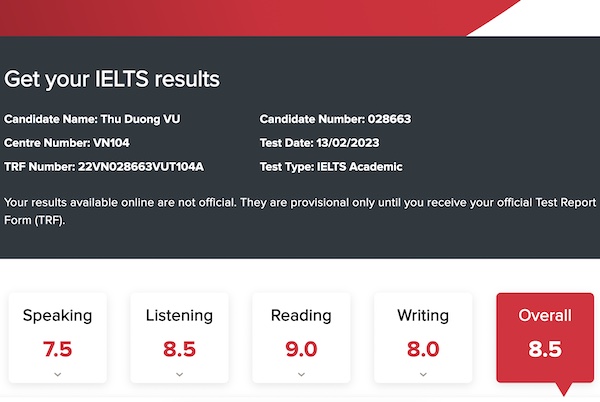 KHOÁ HỌC IELTS 6.5, 7.0 , 7.5 , 8.0 UY TÍN với giáo viên 8.5 Ielts: http://idvielts.com/category/courses/
FULL ESSAYS theo Actual Tests in IELTS WRITING 8.0 BOOKS + 200 SAMPLES 2 tasks by Dương Vũ 8.5 Ielts  – 8.0 Writing : bộ sách cô đọng, tiết kiệm, hiệu quả cho các bạn tự học bao gồm video bài giảng, hướng dẫn viết luận chi tiết theo dạng bài, bộ ý tưởng & ideas cho 150 topics, cấu trúc ngữ pháp band cao và hàng trăm essay samples CHUẨN band 8.0 – 9.0 đã giúp nhiều bạn đạt 6.5 – 7.0 – 7.5 speaking & writing: https://idvielts.com/sach-ielts-writing-by-duong-vu/
https://idvielts.com/sach-ielts-speaking-duong-vu/
Tặng bạn top Ielts Essay Band 8.5 – 9.0 chuẩn viết bởi cô Dương Vũ 8.5 Ielts 2 lần 8.0 Writing: https://drive.google.com/file/d/1DWGBdvRMZfMvB8BEM5TP0lz47X_6PjU9/view?usp=share_link
Follow facebook Ielts 8.5 Dương Vũ để học từ vựng free và nhiều samples speaking writing band cao hay các bạn nhé
Feedback Ielts 7.0, 7.5, 8.0 từ Học trò của Dương – người học thật – điểm thật 100%: