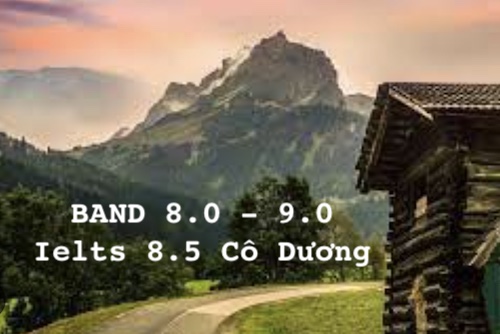 Nowadays, more and more people choose to visit other countries when traveling. Why? Is it a positive or negative development?
IELTS ESSAY BAND 8.0 – 9.0  FROM IELTS WRITING 8.0 BOOKS BY DUONG VU 8.5 Ielts – 8.0 WRITING (2 lần): https://idvielts.com/sach-ielts-writing-by-duong-vu/
It is increasingly common for people to travel to other countries during their holidays. This is mainly attributed to their thirst for exploration and the availability of low-cost air travel. From my perspective, I consider it a desirable trend because its benefits outweigh its disadvantages.
There are several reasons why people now prefer to visit other countries rather than their own. Firstly, travelers tend to possess a strong spirit of discovery and always want to explore new lands to gain novel experiences. Having explored their own country, it is natural for them to look beyond their national borders. Secondly, low-cost airlines have fueled international tourism as people can now travel to distant countries at affordable costs. This is a dream coming true for holidaymakers because budget airfare enables people to visit exotic lands, which used to be a privilege reserved for the affluent only. Indeed, overseas holidays are still considered a status symbol in many parts of the world, including Vietnam.
From my standpoint, the international tourism boom is a desirable development. Admittedly, long-distance travel leads to increased carbon emissions that give rise to environmental issues such as global warming and climate change. However, I believe its economic and social benefits are greater than the mentioned disadvantages which can be tackled by renewable energy advancements. The growth of the tourism industry helps generate better employment opportunities and higher incomes for local people. It can also promote cultural understanding and bring people of different cultures closer together, which contributes significantly to world peace.
In conclusion,…
Copyright by cô Duong Vu – 8.5 Ielts – 8.0 Writing 
Full 200 samples in: IELTS WRITING 8.0 BOOKS + 100 ESSAY SAMPLES by Dương Vũ 8.5 Ielts – 8.0 Writing 2 lần: bộ sách cô đọng, tiết kiệm, hiệu quả cho các bạn tự học bao gồm video bài giảng, hướng dẫn viết luận chi tiết theo dạng bài, bộ ý tưởng & ideas cho 150 topics, cấu trúc ngữ pháp band cao và hàng trăm essay samples CHUẨN band 8.0 – 9.0 đã giúp nhiều bạn đạt 6.5 – 7.0 – 7.5 speaking & writing: https://idvielts.com/sach-ielts-writing-by-duong-vu/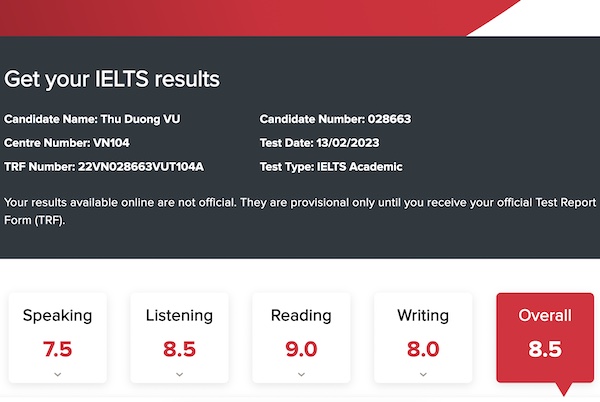 Tặng bạn top Ielts Essay Band 8.5 – 9.0 chuẩn viết bởi cô Dương Vũ 8.5 Ielts 2 lần 8.0 Writing: https://drive.google.com/file/d/1DWGBdvRMZfMvB8BEM5TP0lz47X_6PjU9/view?usp=share_link
KHOÁ HỌC IELTS 6.5, 7.0 , 7.5 , 8.0 UY TÍN với giáo viên 8.5 Ielts: http://idvielts.com/category/courses/
Học Ielts 7.5 có lâu không, học Ielts 7.5 trong bao lâu, kinh nghiệm học và khoá học Ielts 7.5 uy tín: https://idvielts.com/kinh-nghiem-hoc-ielts-7-5/
Feedback Ielts 7.0, 7.5, 8.0 từ Học trò của Dương – người học thật – điểm thật 100%: