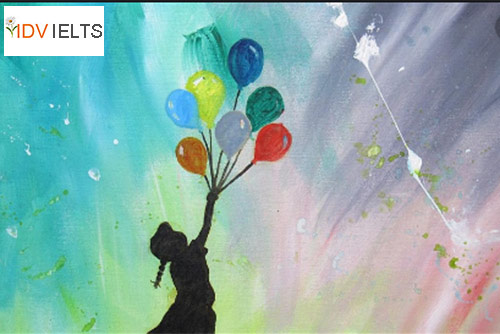 Sample Answers for Ielts Speaking Art topic –  Sample Band 8 từ Ielts Speaking 8.0 Book by Dương Vũ – Hướng dẫn trả lời chi tiết + từ vựng theo topic + samples Full 3 Parts quý mới nhất giúp bạn tự học speaking hiệu quả: https://idvielts.com/sach-ielts-speaking-duong-vu/
Did you learn art at school?
Yes. Art was a compulsory subject at primary school but I wasn't really into it. We just learned some basic techniques for drawing and cutting papers and that's it. 
What kinds of art do you like?/ Do you like drawing?
I'm extremely fond of music and painting. I've been contemplating attending a painting course for a while. It seems like a fantastic way to relieve stress and unleash my creativity.
Do you like traditional art or contemporary art?
I think I love both. Traditional art forms like woodblock printing in Vietnam are unique and exquisite in their own ways. They are part of our cultural heritage which sets us apart from other countries. But modern art like filmmaking is equally amazing thanks to cutting-edge technologies. 
Have you visited an art gallery?
No, I haven't. If I'm not mistaken, there aren't any public art galleries in Hanoi. Private ones are too pricey for a person living on a tight budget like me.  
Would you like to become an artist?
That sounds tempting but I'd rather not. Though I'm artistically-inclined, I dont think I'm talented enough or patient enough to become a renowned artist. Given the ongoing cost of living crisis, I don't think it would be easy for struggling artists to make a decent living.
=> Full samples in Ielts Speaking 8.0 Book by Dương Vũ – sach bao gồm Hướng dẫn trả lời chi tiết từng dạng câu hỏi + từ vựng theo topic + Ideas + samples Full 3 Parts bao trùm các topic khó trong bộ đề quý mới nhất giúp bạn tự học Ielts speaking hiệu quả, tiết kiệm: https://idvielts.com/sach-ielts-speaking-duong-vu/ 
FEEDBACK CỦA BẠN THUỲ MY NÂNG BAND THÀNH CÔNG LÊN IELTS 8.0, 7.5 Speaking NHỜ BỘ SÁCH SPEAKING WRITING CỦA IDV: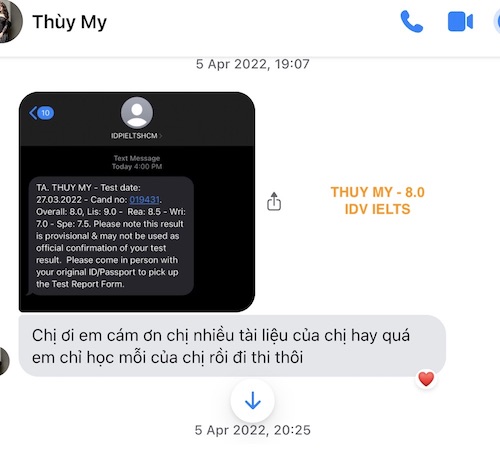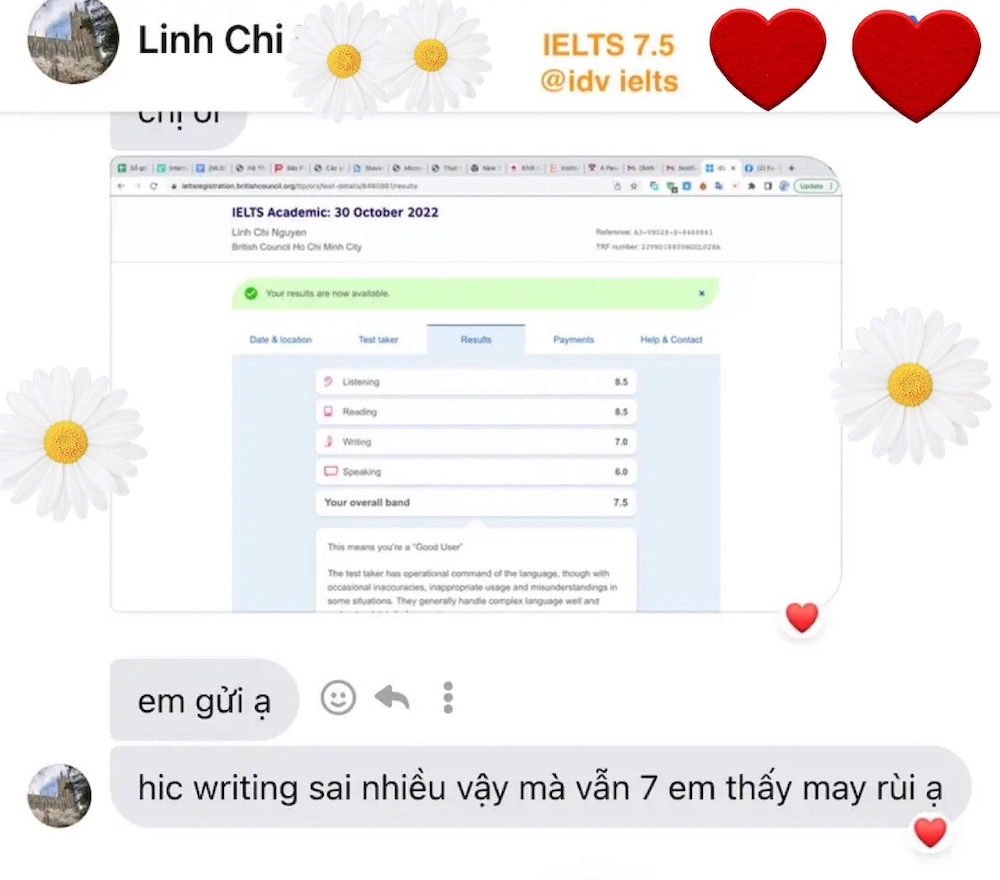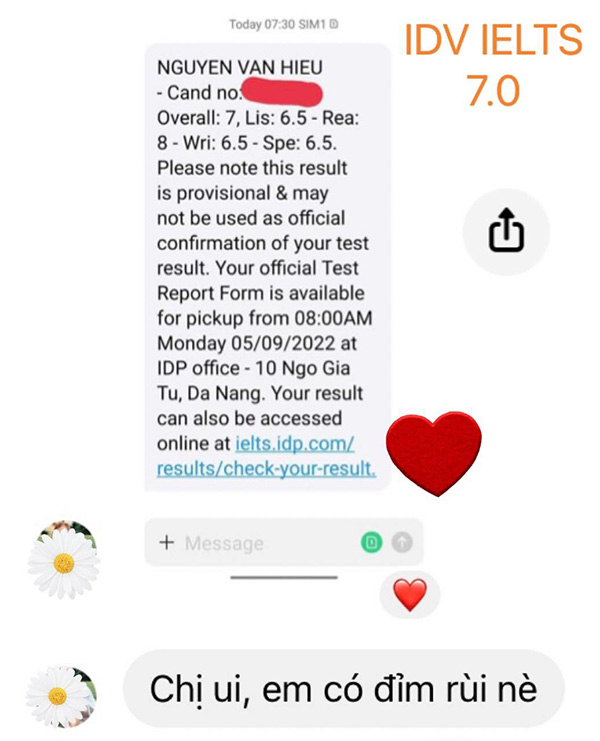 Kinh nghiệm viết luân Ielts WRITING 8.0: https://idvielts.com/kinh-nghiem-viet-luan-ielts-band-8/
Kinh nghiệm học Ielts Writing 8.0 TASK 1 các bạn đọc ở đây nha: https://idvielts.com/kinh-nghiem-hoc-ielts-writing-task-1-band-8/
Khoá Học Ielts lớp nhỏ, Ielts cấp tốc 1 kèm 1 Ielts Speaking Writing uy tín, cam kết đạt aim band 6.5, 7.0, 7.5: 
Khóa học Ielts Chuyên Sâu 6.5 – 8.0: https://idvielts.com/category/courses/