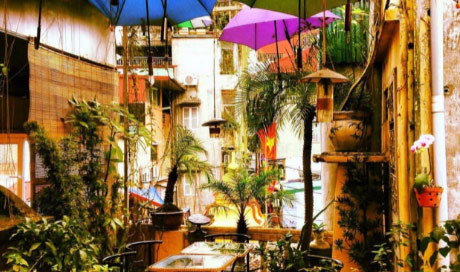 A cafe you like / often visit –  Sample Band 8 từ Sách Ielts Speaking 8.0 Dương Vũ + Hướng dẫn trả lời chi tiết + samples Full 3 Parts quý cuối 2021 giúp bạn tự học speaking hiệu quả: https://idvielts.com/sach-ielts-speaking-duong-vu/
Hướng dẫn chiến lược trả lời Ielts Speaking Part 2 đạt điểm cao: https://www.youtube.com/watch?v=rq4oXltoHt0
Well, the first thing that springs to mind is my favourite coffee shop, a charming hideaway just a few-minute walk from my office. I've been its loyal guest for almost 8 years. Actually, it's quite popular among coffee fans in (Hanoi), especially those seeking a quiet place to enjoy some quality "me" time. It also offers an array of delicious foods for light meals such as Vietnamese sandwiches and pastas at any time of the day, which is a definite advantage, especially for those who are too busy to have a regular meal time.
This little café is housed on the second storey of a gorgeous colonial building right in the centre of Hanoi. There is a common misconception that the villa was built by the French. In fact, it used to be the home of a wealthy Hanoian family, making it a fascinating embodiment of Hanoi culture. It's hidden away from the main streets so guests can indulge in an amazingly tranquil atmosphere here.
Whenever I get stressed out or feel weary, I will visit the coffee shop, getting engrossed in a book while sipping a cup of coconut coffee or egg coffee, which is their signature drink. Stepping into the house, I feel like escaping into another world where all the hustle and bustle of Hanoi are left behind.
Overall, this little café is truly a hidden gem (a treasure) for me. It is extremely hard to find a relaxing place with tasty foods and drinks like this in a bustling metropolis like (Hanoi) you know.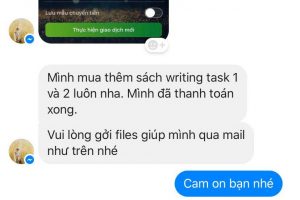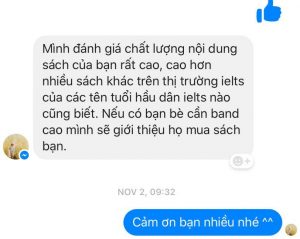 Kinh nghiệm viết luân Ielts Essay 8.0 của Dương: https://idvielts.com/kinh-nghiem-viet-luan-ielts-band-8/
Kinh nghiệm học Ielts Writing 8.0 TASK 1 các bạn đọc ở đây nha: https://idvielts.com/kinh-nghiem-hoc-ielts-writing-task-1-band-8/
Khóa học Ielts Chuyên Sâu 6.5 – 8.0: https://idvielts.com/category/khaigiang/
Follow Dương trên các Facebook sau để học các bài học Ielts 8.0+ hoàn toàn miễn phí và cập nhật nhất các bạn nhé:
https://www.facebook.com/duong5ting/
https://www.facebook.com/idvielts