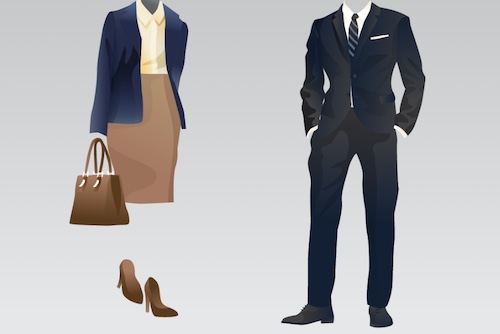 Some people think that employers should not be concerned about the way their employees dress because what matters is the quality of their work. To what extent do you agree or disagree?
IELTS ESSAY BAND 8.0 – 9.0  FROM IELTS WRITING 8.0 BOOKS BY DUONG VU 8.5 Ielts – 8.0 WRITING (2 lần): https://idvielts.com/sach-ielts-writing-by-duong-vu/
DISAGREE – COUNTER-ARGUMENT
Business attire has remained a contentious topic over the last decades. It is argued that employers should not care about what their employees wear because the quality of their work is all that matters. I disagree with this opinion and this essay will elaborate on my reasons.
Admittedly, the quality of work should be given the utmost importance in evaluating employees. People are paid for what they can contribute to their company or organization. If they can get their work done on time and achieve or even exceed their targets, they should be praised for fulfilling a large part of their responsibilities.
However, I believe it is crucial for employers to pay attention to what their employees wear. Firstly, wearing uniforms is mandatory for certain kinds of jobs such as police, firefighters or construction workers in order to protect them from professional hazards. Only when people are healthy and safe, can they deliver their best performance at work. Another reason is that employees represent the image of a business or organization. If they show up at work in dirty or shabby clothes, their companies might be perceived by their customers as unprofessional and unreliable. Not to mention, business uniforms with brands or logos on them can be considered a crucial tool for boosting brand awareness. Finally, what employees wear might exert a significant influence on their coworkers' performances. Inappropriate clothes such as revealing dresses might make it hard for others to concentrate at work, leading to lower productivity. 
In conclusion, while performance reviews should focus on employees' quality of work, the way they dress should also be given attention so that it will not leave any detrimental impacts on other employees and the company or organization as a whole.
Copyright by cô Duong Vu – 8.5 Ielts – 8.0 Writing 
Full 200 samples in: IELTS WRITING 8.0 BOOKS + 100 ESSAY SAMPLES by Dương Vũ 8.5 Ielts – 8.0 Writing 2 lần: bộ sách cô đọng, tiết kiệm, hiệu quả cho các bạn tự học bao gồm video bài giảng, hướng dẫn viết luận chi tiết theo dạng bài, bộ ý tưởng & ideas cho 150 topics, cấu trúc ngữ pháp band cao và hàng trăm essay samples CHUẨN band 8.0 – 9.0 đã giúp nhiều bạn đạt 6.5 – 7.0 – 7.5 speaking & writing: https://idvielts.com/sach-ielts-writing-by-duong-vu/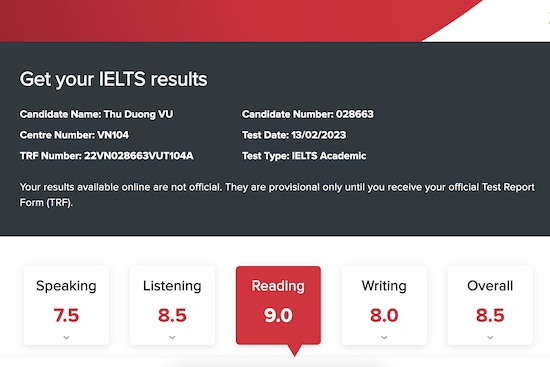 Tặng bạn top Ielts Essay Band 8.5 – 9.0 chuẩn viết bởi cô Dương Vũ 8.5 Ielts 2 lần 8.0 Writing: https://drive.google.com/file/d/1DWGBdvRMZfMvB8BEM5TP0lz47X_6PjU9/view?usp=share_link
KHOÁ HỌC IELTS 6.5, 7.0 , 7.5 , 8.0 UY TÍN với giáo viên 8.5 Ielts: http://idvielts.com/category/courses/
Feedback Ielts 7.0, 7.5, 8.0 từ Học trò của Dương – người học thật – điểm thật 100%: