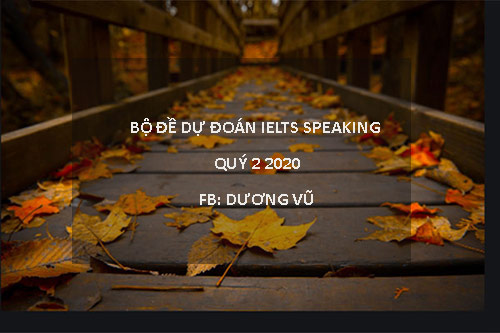 SÁCH TỰ HỌC IELTS SPEAKING BAND 6, 7, 8:
Sách Ielts Speaking full 3 parts by Duong Vu & Câu Trả Lời Mẫu 8.0 quý 2, 3 2020 giúp bạn nắm vững lexical resource theo topic và cách trả lời mọi câu hỏi trong Ielts Speaking : https://idvielts.com/sach-ielts-speaking-2020-duong-vu/
Link tải Bộ đề dự đoán Ielts Speaking quý 2 2020 – Ielts Speaking Forecast Quy 2 2020 (inbox)
PART 2 mới:
An activity you did that is a waste of time (Part 3: như topic appointment)
A time met someone unexpectedly 
Someone you're happy to know (gộp vào đề First Meet Someone quý 1, P3: như topic Happiness quý 1)
A car journey you made (P3: using cars in the past, now, future, trains, how to reduce cars)
A place to relax (not your home) (Part 3: Leisure activity  – outdoor, indoor, now & in the past?)
An old person you respect (gộp vào đề tả bố quý 1, part 3: generation gap/ what old and young people learn from each other?/ who take care of old people: the government or family?)
A country you'd like to travel to (Part 3: Travel & national identity's importance & impact)
A good leader (friend/ colleague) (part 3: Leadership – qualities of leader, leaders are born or made)
Someone taught you a skill in your childhood (how can children learn skills? parents or teachers, friends or Internet? advantages & disadvantages of each way? how different is learning skills now & in the past)
A challenge (difficult thing) you would like to conquer (part 3 topic challenge quy 1)
A large company you're interested in (P3: do you like to work for a small or large company? why do young people like to work in large companies? Advantages & Disadvantages of large/ small companies?)
A time you missed an appointment (Part 3: importance of being on time/ are Vietnamese people punctual? when should people arrive early?)
A time you got lost (P3: Are maps important? why some people are bad at reading maps?is space exploration a waste of time and money? is it important to explore remote areas?)
A time you made a mistake (part 3: what parents often do when children make mistakes? what kinds of mistakes people often make? what other people often say when someone make mistakes?)
A time you took risk (part 3: who often take risks and why/ why young people take risk more often than older people/ should people read about dangerous situations?/ should parents teach children to avoid taking risks?)
A city you've visited and want to come back (part 3: Why people move to city? what are some problems of living in the city? how can city life be improved? what are important in city planning? which is better, city or countryside?)
A dinner you enjoyed with family or friends (Part 3: What kinds of food are popular in your country? Are foods eaten on special occasions different from daily foods? is it true that today people are eating with family less often? Why? What are the effects of not eating together? and How about the future?)
A sport you'd like to play for the first time (Part 3: Why do people do sports? Which is better for children, team sports or individual sports? What kinds of sport are popular in your country? Do girls and boys play the same sports? What are the advantages and disadvantages of hosting international sports events?
A time someone made noise (Part 3: What are common sources of noise? are cities today noisier than in the past? Why & what are the effects? )
Your favourite app or computer program (Part 3: what kinds of app are popular in your country? why? Do you think apps are important? Should children be allowed to use mobile phone?
A time you wore best clothes (Part 3: When do people often wear formal clothes in your country? Do you like formal clothes? what kinds of clothes are popular in your country? Are traditional costume important & why?
A polluted place you visited (Part 3: What are some kinds of pollution in your country? Are people in your country concerned about them? What can individuals do to deal with the problems? What can the government do? What do you think about climate change? Is it important to recycle?)
Your favourite actor/actress (Part 3: Why do many people want to become famous nowadays? How can people become famous? What are pros and cons of being famous? Why are ordinary people interested in personal lives of famous people? What type of people influence the young in your country?)
PART 1 mới:
Future plan (what u do in the next 5 years?)
Stay up late (do you often stay up? for what? how do you feel the following day? often stay up late in the past?)
Success & Happiness (what is the happiest period/ stage in your life? what is the most difficult thing you did? what makes you happy? does money make people happy? what makes children happy? Are Vietnamese children happy?)
Relaxation  (what u do to relax ? is relaxation important?)
Shopping & Online shopping (shopping online or at stores? quality or price? do u often compare price? do you often bargain? should buy expensive item or not?)
Celebrities (have you met a celebrity? would u like to meet them? what would u ask them? would you like to be a celebrity)
Reading (magazines or newspaper, comic books, online news or newspapers?)
Discussion (what you often talk to friends? are you a speaker or listener?/ do you often change opinion or not?)
Judge other people (often or not?, what if others judge/ hate you?)
Talk to strangers (often or not?/ is it easy to do so? how to start a conversation with strangers?)
Tidiness (are you a tidy person?, at home?, at school/ work?)
Fish (do you like fish/ where can you see fish/ do u often go fishing/ is going fishing popular in VN/ do u want to raise a fish?)
Do you like sea or lake?
Gifts (Do you spend time choosing gifts? Is it important to do so? your best gift?)
FEEDBACK SACH SPEAKING WRITING BY DUONG VU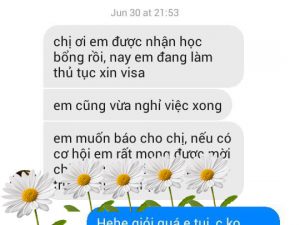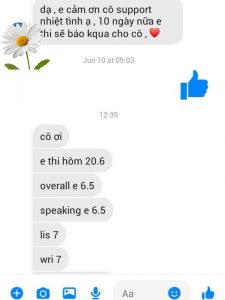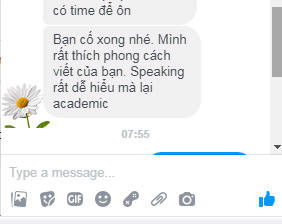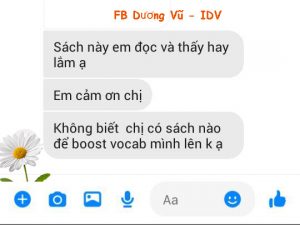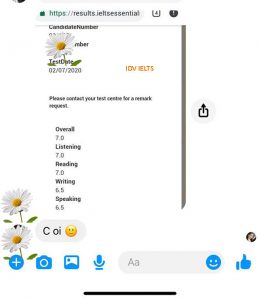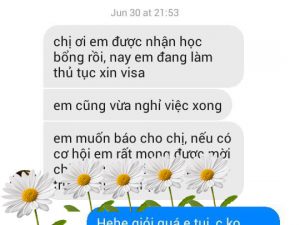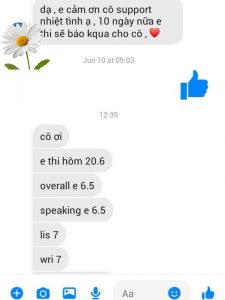 ĐỀ CŨ GIỮ LẠI
PART 1
Name
Home (now and in your childhood)
Study
Work
Pen – pencil
Water Sports
Running
Cycling
Being alone
Art
Science
Park visit
History learning
Math & numbers
Place & View
Sweets – desserts – cakes
Breaks
Wild animals
Countryside
Transport
Family
Friends
Borrowing
PART 2
OBJECTS/ THINGS
An article on healthy living
A change that would improve your local area
A job you wouldn't want to do in the future
A team in which you are a member (work/ sport)
A movie you saw and want to share with your friends
An important news you got through email/ message (SMS, text)
An interesting animal you saw
A successful small business
An important skill you would like to learn/ you recently acquired
An ideal house / apartment
An indoor game you played in your childhood
A uniform you wear
PLACE
A live performance you've been to
A colourful place
An exciting event you joined
A crowded place you've been to
A new public building you would like to visit
A place to read and write, not your home
PERSON
A person in the news you'd like to meet
Someone who taught you something
A family member you are close to
OCCASION/ EXPERIENCE
A time you set a goal and achieved it
A challenge you faced
An enjoyable journey you made by public transport
A time someone apologized to you
A time you helped someone
A time you first met someone
A time you are not allowed to use your mobile phone
A time an important journey was delayed
A time you changed your plan due to the weather
A time you were with people and got bored