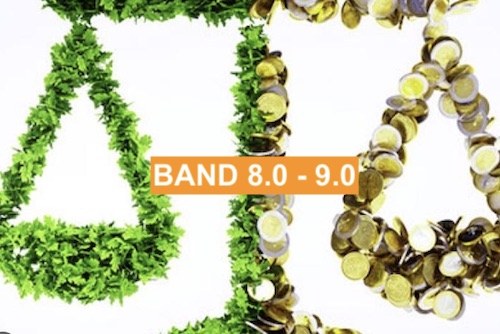 Some people think that it is possible for a country to be economically successful and have a clean environment. To what extent do you agree or disagree?
IELTS ESSAY BAND 8.0 – 9.0  FROM IELTS WRITING 8.0 BOOKS BY DUONG VU 8.5 Ielts – 8.0 WRITING (2 lần): https://idvielts.com/sach-ielts-writing-by-duong-vu/
Economic growth plays a pivotal role in the development of a society. It is sometimes argued that a country can achieve economic success without leaving any adverse impact on the environment. I agree with this notion and this essay will elaborate on my reasons.
Firstly, there are viable measures to mitigate pollution caused by economic activities. By investing in and switching to renewable energies such as solar and wind power, businesses can effectively reduce their carbon footprints and toxic emissions. They should also adopt modern technologies in their operation, especially the waste management process to ensure their products and services are eco-friendly and no hazardous pollutants are released into the environment. In addition, it is imperative for the government to embrace and enforce the circular economy model in order to recycle waste and alleviate environmental pollution, especially plastic pollution. 
Furthermore, consumers can also foster sustainable business practices. If all of them become conscious of their environmental impacts, they will make well-informed buying decisions in favor of sustainability. By consuming only products and services that do no harm to the environment, they can encourage businesses to mitigate their environmental footprints. For instance, if they splash out more on experiences such as live concerts rather than material possessions such as fast fashion that takes a huge toll on the planet, serious environmental problems including pollution and resource depletion will be alleviated. Admittedly, it is impossible to alter consumer behavior overnight due to the fact that sustainable….
Copyright by cô Duong Vu – 8.5 Ielts – 8.0 Writing 
Full 200 samples in: IELTS WRITING 8.0 BOOKS + 100 ESSAY SAMPLES by Dương Vũ 8.5 Ielts – 8.0 Writing 2 lần: bộ sách cô đọng, tiết kiệm, hiệu quả cho các bạn tự học bao gồm video bài giảng, hướng dẫn viết luận chi tiết theo dạng bài, bộ ý tưởng & ideas cho 150 topics, cấu trúc ngữ pháp band cao và hàng trăm essay samples CHUẨN band 8.0 – 9.0 đã giúp nhiều bạn đạt 6.5 – 7.0 – 7.5 speaking & writing: https://idvielts.com/sach-ielts-writing-by-duong-vu/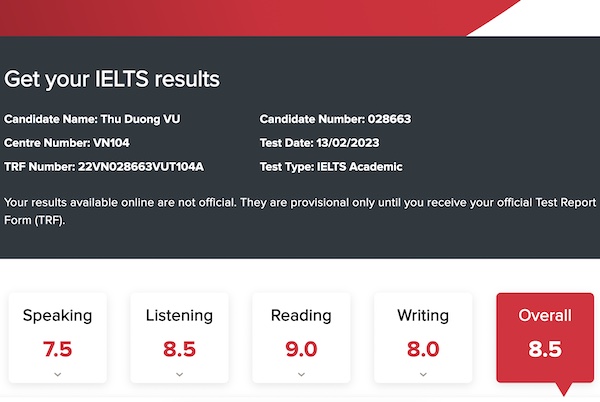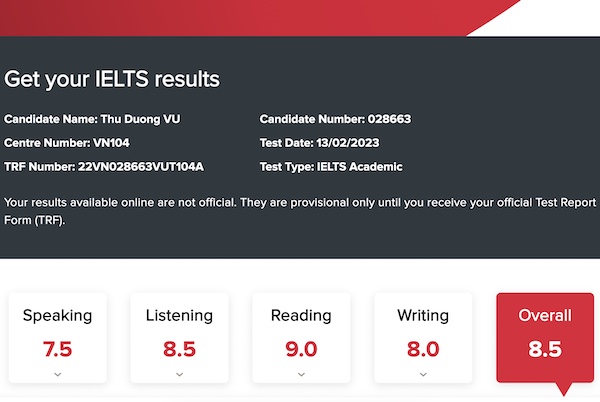 Tặng bạn top Ielts Essay Band 8.5 – 9.0 chuẩn viết bởi cô Dương Vũ 8.5 Ielts 2 lần 8.0 Writing: https://drive.google.com/file/d/1DWGBdvRMZfMvB8BEM5TP0lz47X_6PjU9/view?usp=share_link
KHOÁ HỌC IELTS 6.5, 7.0 , 7.5 , 8.0 UY TÍN với giáo viên 8.5 Ielts: http://idvielts.com/category/courses/
Feedback Ielts 7.0, 7.5, 8.0 từ Học trò của Dương – người học thật – điểm thật 100%: