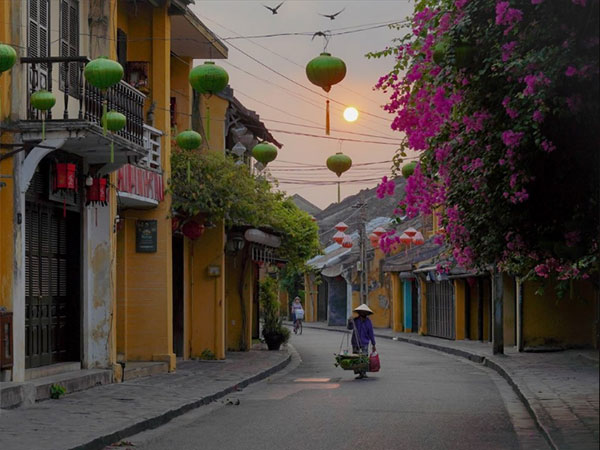 Ielts Speaking Part 3 – Taking Photograph Topic & Art– SAMPLES 8.0 FROM IELTS SPEAKING BOOK 8.0 BY DUONG VU QUY 3 2022: https://idvielts.com/sach-ielts-speaking-duong-vu/
Speaking Audio Samples  on Youtube (follow me): https://www.youtube.com/mydearenglish
Do you think photographers are necessary nowadays?
Well, I believe it is still a popular job and is in high demand though most photographers are just working part time as freelancers. A picture is worth a thousand words, you know. Particularly, photography is becoming increasingly important in fashion, lifestyle, media and entertainment industries. While people usually take it as a hobby or passion, not a way of making a living, it is actually an essential profession that makes our world more fascinating.
Is it easy to take good photographs?
Well I believe it requires a great deal of concentration, imagination and creativity to take amazing photos. They must be taken from the right angle and at the right moment to produce special features or to convey significant expressions or messages. And of course, this is no easy task.
What are the pros and cons of taking photos by mobile phones?
As I see it, smartphones make it extremely convenient and easy to take pictures, anytime and anywhere. People won't miss any fantastic moments in life. Unlike complex cameras, phones are super handy to carry around and can be connected to any other digital devices in no time. However, the quality of photos taken by smartphones completely depends on their models and usually are not up to professional standard.
Is it important for children to study arts?
Absolutely, arts help nurture children's creativity & imagination. Creative skill is considered one of the 4 most important qualities young people should have along with collaboration, critical thinking and communication. It leads to fascinating ideas, experiences and innovations. Apart from this, arts foster perseverance and a drive for excellence. These qualities are vital to a fulfilling life.
Full Sample: Buy Now  Ielts Speaking Book 2022 by Duong Vu: https://idvielts.com/sach-ielts-speaking-duong-vu/
Sách Ielts Speaking by Dương Vũ được biên soạn với mong muốn giúp các bạn cải thiện kĩ năng nói với chi phí tiết kiệm nhất đã giúp khá nhiều bạn đạt Ielts Speaking 6.0 – 7.5. Các bạn đang có quá nhiều tài liệu, từ quá nhiều nguồn và vì quá nhiều nên các bạn thấy hoang mang. Đó là lí do vì sao nếu có 1 bộ sách IELTS speaking bao gồm hướng dẫn cách nghĩ ra IDEAS, hướng dẫn cách trả lời band cao cho từng dạng câu hỏi, các cụm từ hay theo topic (COLLOCATIONS) và SAMPLES 8.0 cho cả 3 parts bao trùm các topics trong bộ đề Ielts Speaking mới nhất thì các bạn sẽ học tập trung và có định hướng.
Feedback của các bạn đã đạt Ielts 7.5 – 8.0 về bộ sách Ielts Speaking Writing 8.0 Dương Vũ :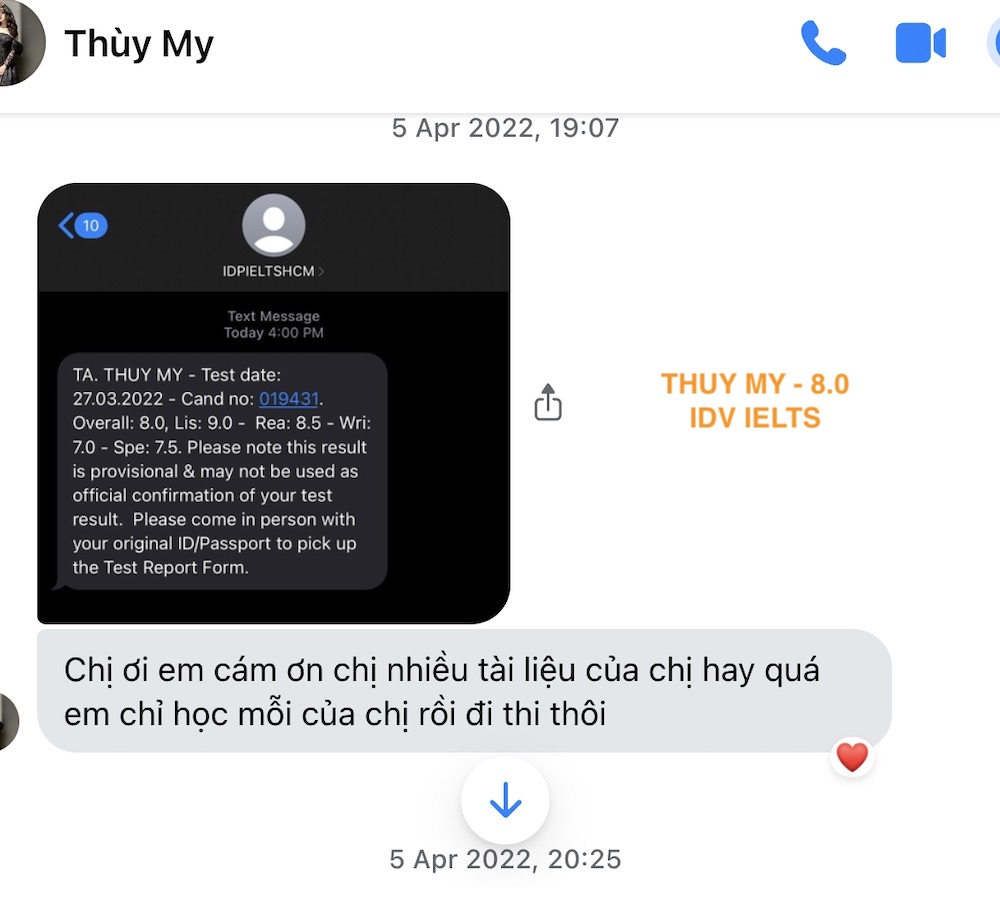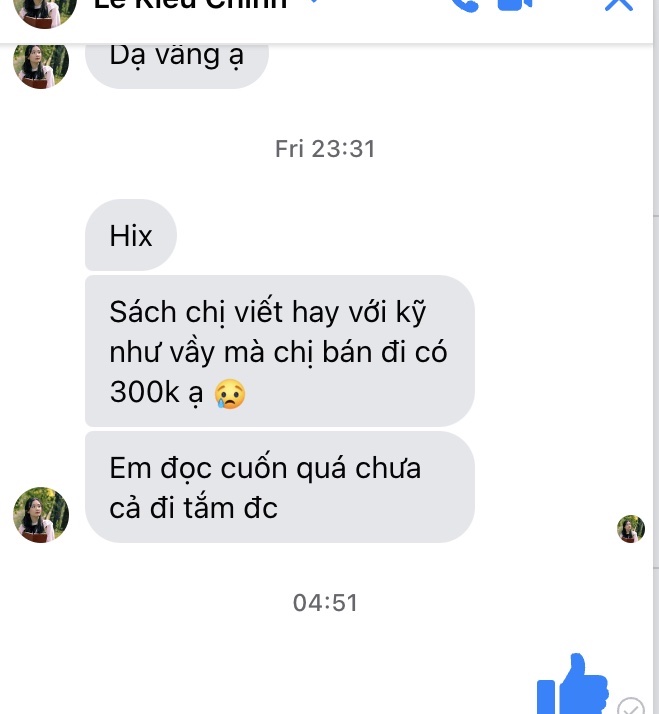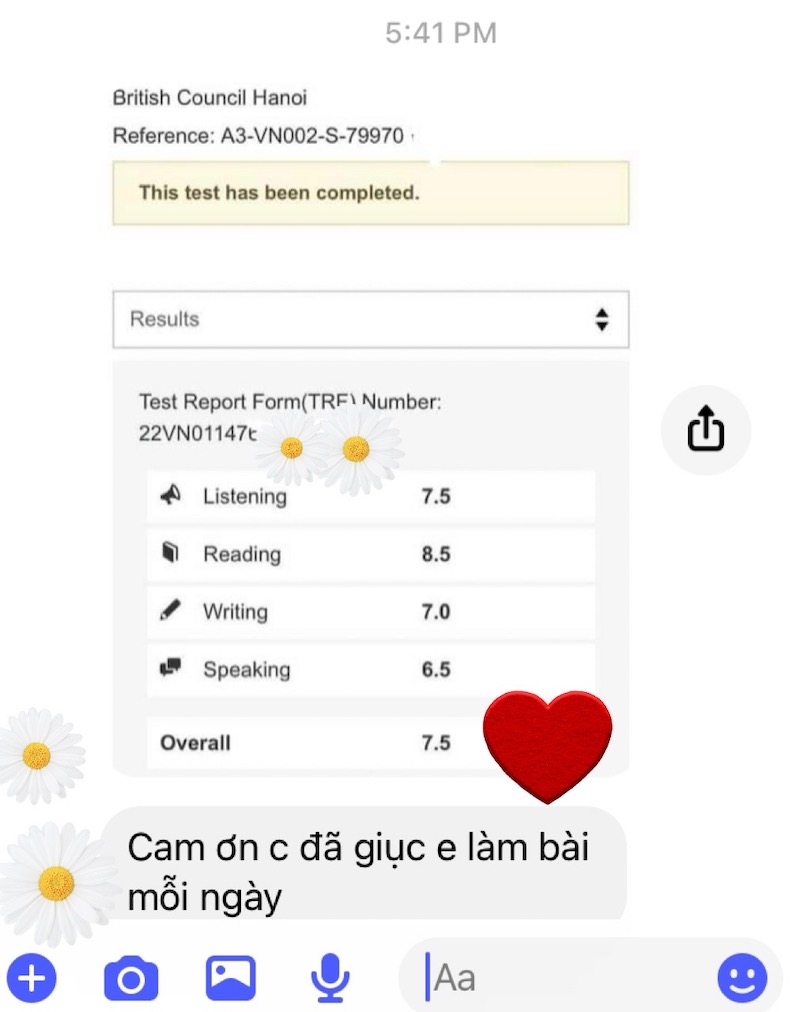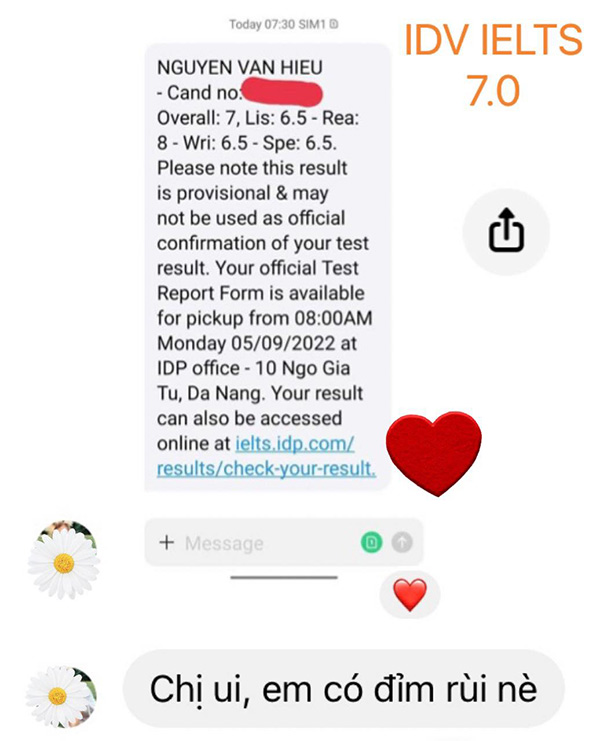 Bộ Sách Ielts Writing 8.0 Task 1 + 2 by Dương Vũ 8.0 WRITING bao gồm SÁCH HƯỚNG DẪN CHI TIẾT CÁCH LÀM + BỘ IDEAS 150 topics + 200 SAMPLES 8.0- 9.0 (các đề này vẫn ra lại thường xuyên) + VIDEO BÀI GIẢNG + LỘ TRÌNH HỌC gồm tất cả những gì bạn cần để học tốt writing nên tương đương với 1 khóa học Ielts Writing 15 tuần mà chi phí rât khiêm tốn. Rất nhiều bạn tốn cả chục triệu đồng thi lại Ielts vì không học đúng tài liệu chuẩn, thực sự lãng phí cả tiền bạc, thời gian và cơ hội.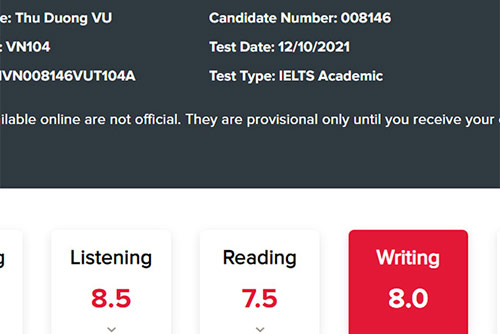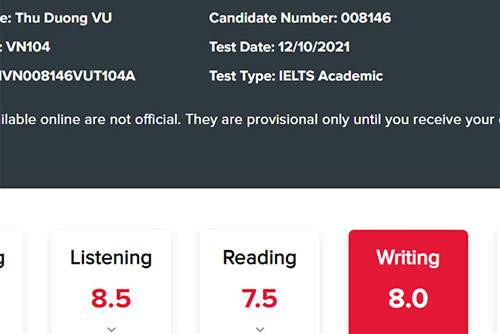 Writing là kĩ năng khiến nhiều bạn gặp khó khăn nhất khi ôn Ielts. Một cuốn sách tốt soạn bởi giáo viên 8.0 Writing nhiều năm kinh nghiệm dạy và đi thi thực tế, đã nắm rất vững yêu cầu của bài thi giúp bạn tiết kiệm được chi phí 1 hoặc rất nhiều lần thi lại kì thi Ielts
https://idvielts.com/sach-ielts-writing-by-duong-vu/
KHOÁ HỌC IELTS SPEAKING WRITING SPECIAL CHUYÊN SÂU UY TÍN VỚI GIÁO VIÊN 8.0+ / SKILL: https://idvielts.com/ielts-speaking-writing/