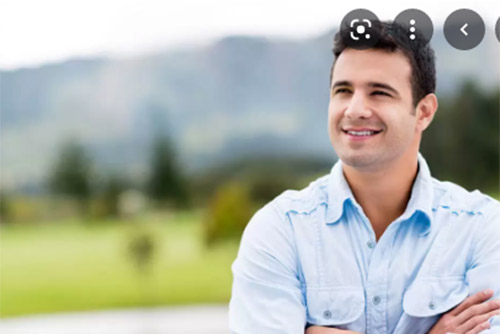 Ielts Speaking Part 3 Foreign Person  – Sample Band 8 từ Ielts Speaking 8.0 Book by Dương Vũ – Hướng dẫn trả lời chi tiết + từ vựng theo topic + samples Full 3 Parts quý mới nhất giúp bạn tự học speaking hiệu quả: https://idvielts.com/sach-ielts-speaking-duong-vu/
Do you have any foreign friends? (cau hoi phu part 2)
Yes, I've been learning English through online forums and networks so I do have some lovely friends from the US and Europe.
Do you think having foreign friends is a good way to learn about other countries?
Definitely. They would give us valuable insights into their way of life, like food, traditions and customs. Learning about another culture in a direct manner like this can be of immense help because stereotypes and misperception can be avoided. Native people know their country inside out so they're in a better position to explain and clarify any misunderstandings or assumptions about their nation.
Do you think it's important to learn about the culture of a country before visiting it? (xem topic Vacation)
Absolutely, it is essential to learn about the destination country as much as we can before our trip. This helps lessen the negative impacts of a possible culture shock. Also, by showing our understanding and respect of local traditions and customs, we can avoid unnecessary embarrassment. For instance, in western cultures, wearing tees and shorts at religious sites or entering houses without removing shoes are totally acceptable but in some Asian countries, these practices might be considered inappropriate or disrespectful. It is therefore crucial to do some searching in advance.
Do people in Vietnam like to work in an international company?
Oh, they do. Most fresh graduates long to work for a giant multinational corporation like Unilever or P&G. Maybe because of their glamour and reputation, you know. It must be quite something to be part of a huge enterprise that is recognized all over the world. These companies have been around for a while so they could provide employees with a sense of pride, stability and structure. People can easily see their career ladder when joining an established business. Above all, global businesses often have abundant resources to invest in their staff. They tend to offer more attractive benefit packages that cover health insurance, paid holidays and retirement plans.
What abilities are required for working in international companies?
Without a doubt, a global work environment is highly demanding. Firstly, people must display excellent command of the language used, which is usually English. Secondly, they should be proficient at cross-cultural communication skills. This would enable them to collaborate with their co-workers from other countries smoothly and effectively. On top of that, they should be proactive and open-minded. Only with this mindset, can they survive and thrive in a multinational corporation.
Do Vietnamese people prefer domestic products or foreign products (keywords: imported products from western countries or Japan and Korea. They are believed to be of higher quality even though some are actually made in Vietnam like clothes of Zara or Mango. Probably, these companies owns stronger brands than domestic companies. Also, they appear to invest more money into PR and advertising, hiring supermodels and celebrities to sponsor their products, leading to far higher brand awareness.)
Follow / Like Facebook IDV IELTS để được cập nhật bộ đề Speaking quý mới và học nhiều bài học hay bạn nhé: https://www.facebook.com/idvielts
(Copyright by Duong Vu)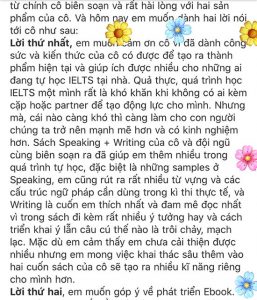 Khai giảng lớp Ielts mới với giáo viên 8.0 – 8.5 overall/ 1 skill: https://idvielts.com/category/khaigiang/
Khóa Ielts Speaking 1 kèm 1 – 2 từng kĩ năng 100% hiệu quả, với mức học phí hợp lí
Hướng dẫn chiến lược trả lời Ielts Speaking Part 3 đạt điểm cao: https://www.youtube.com/watch?v=rq4oXltoHt0