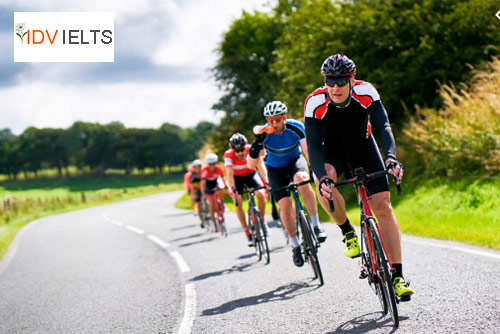 Sample answers for Ielts Speaking Cycling Topic – Câu trả lời mẫu Ielts Speaking part 1
Absolutely. I love all things that are eco-friendly. I find it truly relaxing and convenient to get around my neighbourhood on a bicycle.
Did you learn riding a bicycle when you were a child?
Yes, I guess everyone did. It was a lot of fun and I took great pride in learning to pedal on my own, without help from my busy-working parents.
Do Vietnamese people like cycling?
They used to love it. Two decades ago, bicycle was a major means of transport for most families in Vietnam. Now cars and motorcycles have replaced them.
Do you think they will cycle more in the future?
It's unlikely that people will give up the comfort of their motor vehicles unless the government takes a bold step to encourage people to cycle more. For many, cycling seems to be a thing of the past now.