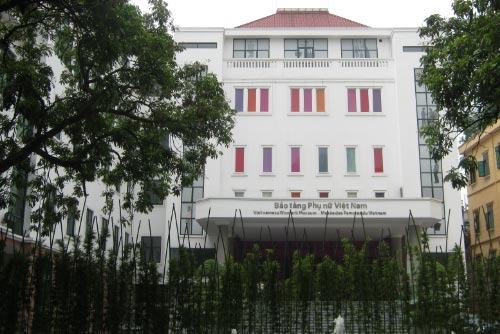 Ielts Speaking describe a public building you would like to visit
Sample Band 8 from Ielts Speaking Book by Dương Vũ – Full Sample 3 Parts + Hướng dẫn trả lời chi tiết part 1, 2, 3 : https://idvielts.com/sach-ielts-speaking-duong-vu/
Hướng dẫn chiến lược tìm IDEA trả lời Ielts Speaking đạt điểm cao: https://www.youtube.com/watch?v=rq4oXltoHt0
Well, I'm really into art and culture, so I'd like to tell you about the Vietnamese Women Museum in Hanoi. I saw its rave reviews on TripAdvisor the other day and decided it's definitely a must see for me.
Actually, the museum was first opened for the public long ago, but at that time, it was very small and thus there was not much to see. After five years of upgrading and refurbishing, the brand-new museum is now a modern building with elegant design and fascinating display themes.
The new museum is conveniently located in one of the most iconic streets in Hanoi with a number of charming colonial buildings, foreign embassies and government offices. It looks amazing in photos with a spacious yard and relaxing atmosphere, making it a perfect hideaway from the city's hustle and bustle.
Most importantly, the museum has got fantastic feedback from previous visitors. It is now home to a rich collection of fascinating artifacts depicting the roles of Vietnamese women in both traditional culture and contemporary life. Many people are particularly impressed with its temporary exhibitions held every weekend. Their unique story-telling displays offer visitors a fascinating and novel experience, and of course, a reason to keep coming back.
No wonder, Vietnamese Women Museum has been ranked as one of the most attractive museums in Asia. I'm really looking forward to my visit.
IDIOMS: be into something/   hustle and bustle/  be home to…
(Copyright by Duong Vu)
Kinh nghiệm viết luân Ielts WRITING 8.0: https://idvielts.com/kinh-nghiem-viet-luan-ielts-band-8/
Kinh nghiệm học Ielts Writing 8.0 TASK 1 các bạn đọc ở đây nha: https://idvielts.com/kinh-nghiem-hoc-ielts-writing-task-1-band-8/
Khóa học Ielts Chuyên Sâu 6.5 – 8.0: https://idvielts.com/category/khaigiang/
Follow Dương trên các Facebook sau để học các bài học Ielts 8.0+ hoàn toàn miễn phí và cập nhật nhất các bạn nhé:
https://www.facebook.com/duong5ting/
https://www.facebook.com/idvielts