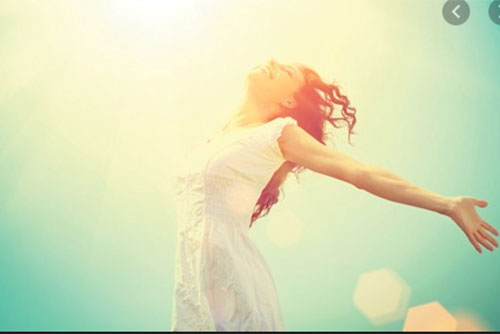 Ielts Speaking – A person who expresses feelings very open – Sample 8.0 -9.0 from Ielts Speaking Book by Duong Vu –  Sách tự học Ielts Speaking hướng dẫn chi tiết cách trả lời, ý tưởng, kèm câu trả lời mẫu BAND CAO, click here
Well, the first person that came to my mind when I saw this topic is my dad. He is never afraid to speak his mind and that's why I've found him very special.
My dad is super hard-working and was always busy like a bee. He is in his 60s now and his hair has turned grey but he's still young at heart. He loves laughing and telling jokes which have never failed to crack me up. He has one of the most sincere, generous and brightest smiles I've ever seen. He has never tried to contain his joy as well as his anger. I remember when I was at third grade, I broke his favourite antique jar by accident. He got furious and of course I received a severe reprimand while my mom was trying to stop him in vain. Since that day I've become more careful when touching others' possessions.
No doubt, my dad is very frank and tough but at the same time he has a soft and kind heart. He burst into tears in our grandpa's funeral unlike my uncles who managed to stay calm and silent. Also, he is super optimistic. He has taught me to find the good in a bad situation and to always look on the bright side. He is absolutely a joy to be around. I'm always grateful for his tremendous effort to provide for our family and spend sufficient time with us to make sure we are well brought up. Hopefully, I'll become a great parent like him in the future.
Kinh nghiệm viết luân Ielts WRITING 8.0: https://idvielts.com/kinh-nghiem-viet-luan-ielts-band-8/
Kinh nghiệm học Ielts Writing 8.0 TASK 1 các bạn đọc ở đây nha: https://idvielts.com/kinh-nghiem-hoc-ielts-writing-task-1-band-8/
Khóa học Ielts Chuyên Sâu 6.5 – 8.0: https://idvielts.com/category/khaigiang/
Follow Dương trên các Facebook sau để học các bài học Ielts 8.0+ hoàn toàn miễn phí và cập nhật nhất các bạn nhé:
https://www.facebook.com/duong5ting/
https://www.facebook.com/idvielts