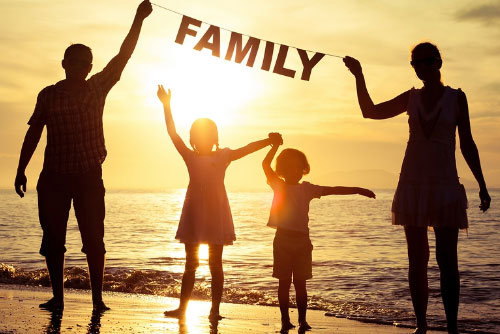 Ielts Speaking Part 2 A family you like – A neighbour – A long-lost friend you started contacting again – Sample 8.0+ from Ielts Speaking Book by Duong Vu –  Sách tự học Ielts Speaking hướng dẫn chi tiết cách trả lời, ý tưởng, kèm câu trả lời mẫu BAND 8 cho bộ đề dự đoán Ielts Speaking chuẩn mới nhất:
Hướng dẫn cách trả lời từng dạng câu hỏi part 1, 2, 3 của bài thi Ielts Speaking: click here
Khóa học Ielts Speaking Online: https://idvielts.com/category/courses/
Keywords: close to/ fond memories / best-loved neighbour/ well brought up/ stick together/ through thick and thin
Well, when I was a kid, I was extremely close to a little girl next door. She and her older sisters were brought up by her mother alone since her father passed away soon after she was born. They have remained our best-loved neighbours. Actually, I felt like they are my second family.  Looking back, I've realized I even spent more time in their house than in my own during my childhood. They had a huge garden and a big courtyard, making her house a perfect venue for all kids in the village to hang out. We played all kinds of traditional games whenever we had time to kill.
I also had very fond memories of the mom, a strong and resourceful woman. Raising three children on her own was no easy task for sure. I remembered she was always working strenuously on the field or in their garden days after days. She taught her kids and me how to grow vegetables and catch fish. She kept telling us that we could do anything we set our mind to as long as we didn't give up. She was also super optimistic, absolutely a joy to be around. I never heard her complaining about anything, and that's why her daughters were all well brought-up. Though their family were struggling to make ends meet, they were kind and generous to give us a lot of seasonal fruit and vegetables grown in their garden. I just love the way they always stick together through thick and thin. I believe they have left a long lasting impact on my life. (nếu gộp tả bạn thời nhỏ thì bớt đoạn tả mẹ / thêm đoạn tìm lại được nhau qua FB => keep in touch again…)
Kinh nghiệm viết luân Ielts Essay đạt điểm cao: https://idvielts.com/kinh-nghiem-viet-luan-ielts-band-8/
Kinh nghiệm học Ielts Writing 8.0 TASK 1 các bạn đọc ở đây nha: https://idvielts.com/kinh-nghiem-hoc-ielts-writing-task-1-band-8/
Khóa học Ielts Chuyên Sâu 6.5 – 8.0: https://idvielts.com/category/khaigiang/
Follow Dương trên các Facebook sau để học các bài học Ielts 8.0+ hoàn toàn miễn phí và cập nhật nhất các bạn nhé:
https://www.facebook.com/duong5ting/