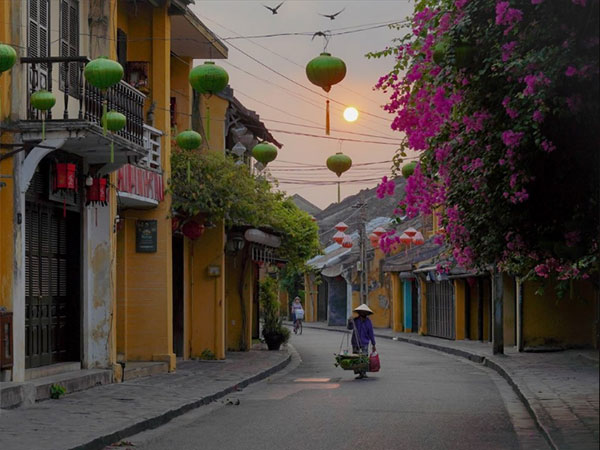 Ielts Speaking cue card A city you visited and want to come back – Sample Band 8 from Ielts Speaking Book by Dương Vũ – Full Sample 3 Parts + Hướng dẫn trả lời chi tiết part 1, 2, 3 : https://idvielts.com/sach-ielts-speaking-duong-vu/
Hướng dẫn chiến lược tìm IDEA trả lời Ielts Speaking đạt điểm cao: https://www.youtube.com/watch?v=rq4oXltoHt0
The most captivating city that I've been to is Hoi An in Central Vietnam. Actually, it is a little ancient town located just a half-hour drive south of Da Nang, the gate to the region.
I had heard a plethora of favourable reviews of Hoi An but I had no idea how much I would love it here. This UNESCO World Heritage Site has something for everyone: interesting history, unique architecture, amazing food and picturesque landscape.
Long ago, Hoi An used to be a major international trading port in Asia and that's why the old town has a fusion of Asian architectural styles. I felt like going back in time while strolling around its atmospheric streets filled with charming historical buildings. The most iconic structure is the unique Japanese Pagoda Bridge, which is considered the symbol of the land.
Hoi An looks particularly amazing when the sun sets and streets are lighted up with endless rows of candle-lit lanterns, turning the old town into a magic world. I loved sitting at a riverfront café savouring local signature dishes and having a smoothie every evening. Hoi An is also a popular destination for clothes shopping with hundreds of tailor shops.  I didn't buy much but I really enjoyed window shopping here.
Additionally, there is a myriad of other attractions around the main town. I rented a bicycle and rode to surrounding villages and the local beach which truly took my breath away. It was fascinating to see luxuriant gardens, rice paddies and buffaloes after I have lived in cities for so long. Life here seems very relaxed with no hustle and bustle. All in all, Hoi An is far better than I expected and the town is definitely worth returning to over and over again.
IDIOMS: have no idea / go back in time / window shopping /  took my breath away / hustle and bustle  / over and over again
Kinh nghiệm viết luân Ielts WRITING 8.0: https://idvielts.com/kinh-nghiem-viet-luan-ielts-band-8/
Kinh nghiệm học Ielts Writing 8.0 TASK 1 các bạn đọc ở đây nha: https://idvielts.com/kinh-nghiem-hoc-ielts-writing-task-1-band-8/
Khóa học Ielts Chuyên Sâu 6.5 – 8.0: https://idvielts.com/category/khaigiang/
Follow Dương trên các Facebook sau để học các bài học Ielts 8.0+ hoàn toàn miễn phí và cập nhật nhất các bạn nhé:
https://www.facebook.com/duong5ting/