The diagram below shows how essential oil is extracted in the production of perfume. Summarize the information and make comparisons where relevant.  
SAMPLE BAND 9 BY DUONG VU FROM  IELTS WRITING BOOK COMBO BY DUONG VU – 8.0 WRITING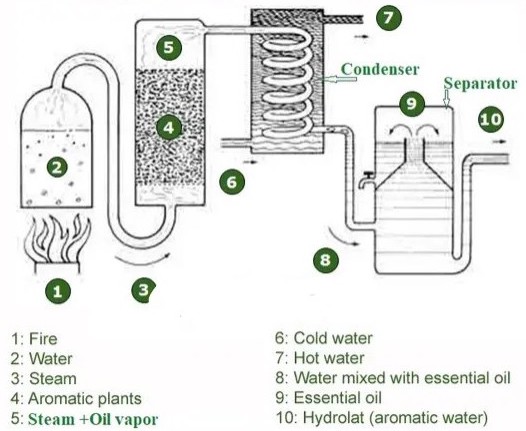 The diagram illustrates how perfume oil is made using the distillation method (technique) which utilizes the capacity of water vapor to capture essence. Overall, there are four main stages in this complex process, starting with boiling water and ending with distilling essential oil.
First, water is heated at high temperature in a tank placed on a flame. As the water  boils, vapor is  collected and sent through a pipe connected to the bottom of another tank called the distillation chamber. Aromatic plants or flowers are put on its upper part to be steamed. When the vapor rises to the top of the chamber, it collects fragrant molecules and forms a mixture which then goes through a coil for condensing phase. The coil is placed in a tank with a cool-water inlet at the bottom and a hot-water outlet at the top which allows warm water to flow out. 
Once the mixture of vapor and essential oil has been cooled down by cold water, it condenses and becomes….
=> FULL ESSAY: BUY NOW IELTS WRITING 8.0 BOOKS + 100 ESSAY SAMPLES by Dương Vũ – 8.0 Writing : sach cô đọng, tiết kiệm, hiệu quả cho các bạn tự học bao gồm hướng dẫn viết luận chi tiết theo dạng bài, FULL ideas, Topic vocab, cấu trúc ngữ pháp band cao và nhiều bài mẫu CHUẨN band 8.0 – 9.0: https://idvielts.com/sach-ielts-writing-by-duong-vu/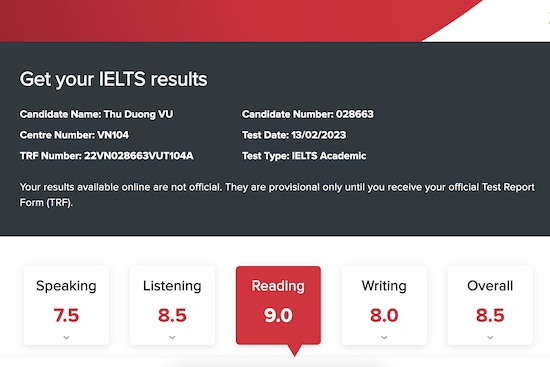 FEEDBACK: BẠN THUỲ MY 8.0 IELTS 7.5 SPEAKING – 7.0 WRITING NHỜ BỘ SÁCH SPEAKING WRITING BY DƯƠNG VŨ