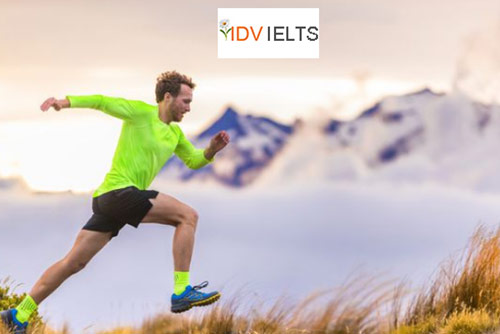 Sample Answers for Ielts Speaking Running Topic – Câu trả lời mẫu part 1:
I do. I am not an avid runner, but I am really into outdoor exercise. Another bonus is that running is considered the most sociable sport, a perfect opportunity for me to make new friends.
Where do you usually go (for) running?
There is a little lake just few steps from my house and I enjoy running or jogging there several times a week.
Have you ever run a long distance?
Well, I'm not a fan of marathon running. Back in our high school days, however, we used to run 4 or 5 laps around the school's running track to warm up for physical education classes. The total distance added up each time was quite impressive.
(Copyright by IDV ENGLISH – Written by DUONG VU)