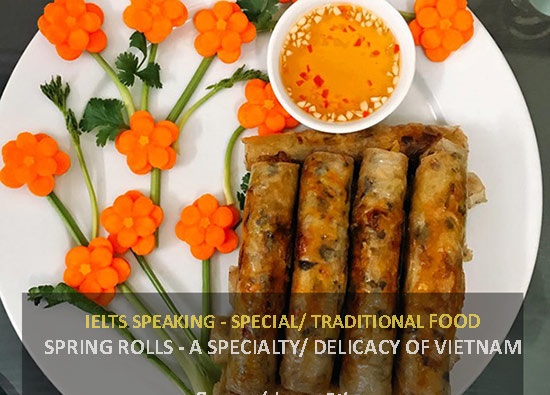 Ielts Speaking Part 3 FOOD topic – SAMPLES 8.0 FROM IELTS SPEAKING BOOK 8.0 BY DUONG VU 8.5 Ielts : https://idvielts.com/sach-ielts-speaking-duong-vu/
Ielts Speaking part 3 Food topic – A food or meal you eat for a traditional festival (on special events / occasions)
What kinds of food are popular in your country?
Well, rice and noodle are staple food of Vietnam. For breakfast, we usually have noodle, steamed sticky rice or "Banh mi" (kind of Vietnamese-style sandwich). Rice is commonly eaten with vegetables, pork, chicken and fish for lunch and dinner. Notably, fast food is also becoming more and more popular in big cities like Hanoi or Ho Chi Minh City.
Is it true that each region has its own special food?/ Do you think different regions have different food?
Definitely. Vietnamese cuisine differs greatly from region to region. Its diverse geography and climate result in variety of regional ingredients and cooking styles. Each region or even each province offers an array of specialty food. Hanoi, for example, is renowned for its signature Pho noodle soup and "Bun cha", a simple dish of rice noodle served with herbs, grilled pork and dipping sauce.
Do you think that food plays an important part in festivals?
Absolutely. I believe food is at the heart of festival celebrations. Cooking and eating traditional dishes on these occasions is a way for people to preserve their cultural values that have been passed down for generations. In addition, festive events are perfect time for family bonding or social gathering, and the connections that food can create between people are too valuable to overlook.
How is food eaten on special occasions different from food eaten on ordinary days?
Well, it seems to me that food served on special events such as birthday parties, family gatherings or New Year Eve, is more elaborate and delicious. People always put their heart and soul into preparing festive food. They choose expensive, top quality ingredients and spend several hours cooking and garnishing. Also, special occasion meals tend to offer greater variety of dishes than a day-to-day menu.
Do you think people cook too much for celebrations? How to reduce food wastage?
Yeah, I agree. As living standard is rising, people are spending a great deal of money on festive food, not only for traditional festivals but also for other occasions such as birthday parties or wedding parties. These are opportunities for well-off families to show off by pouring money into an extensive menu with sumptuous delicacies. Most of the food is wasted as people are so busy with ceremonies and talking. The only way to reduce such waste is to raise people's awareness through mass media I think.
How do you compare the food that we now eat to the food we had in the past?
The way I see it, food we ate in the past is generally healthier and safer than what we have now. Due to our fast-paced modern life, we consume more and more fast food and processed food, which is detrimental to our health.  Pre-packaged meals and canned food offer a wider range of choices but they are associated with serious safety issues such as pesticide residues or GMO. It's time for us to get back to the old days' balanced and healthy diets.
Do you think it's important for people in a family to eat together? Why?
Definitely. Cooking and eating together plays a vital role in maintaining a close-knit family. By reflecting on the day, sharing some stories or telling some jokes during a meal, people can better understand each other and truly feel loved and cared for. Those who spend quality dinner time with their beloved family are said to lead a more successful, healthier and happier life. Therefore, I believe eating together is an essential part of building a strong family.
Can you suggest some disadvantages of not eating together?
These days, a number of families rarely eat together anymore. As a result, people miss out meaningful time with their loved ones and gradually lose connections. This leaves a number of negative impacts on their physical and mental health. Eating junk food instead of home-cooked food can put them at risk of obesity and other severe diseases. In addition, when losing moral support from their family, people tend to become isolated and find it hard to overcome all struggles in their life.
People are getting busier with their work, do you think they will eat with their family less often?
I believe so. While the emotional impact of sharing meals with family cannot be underestimated, people are compelled to eat convenience food for lunch and even dinner. Many people are constantly on the go. They leave home early in the morning and do not come back until late night. Even when eating together, they are more involved with distractions such as television or mobile devices rather than communicating with each other. This actually cannot be counted as having meals together I think.
Which is a better place to treat someone you know? Restaurant or home?
Well, it depends on the guests and the situation. For me, a gourmet restaurants with a cosy setting would be more appropriate for a business lunch or a romantic date while sharing a meal at home is probably the best way to treat my close friends, relatives and colleagues. Fancy food cooked by a professional chef seems more appealing but home creates an intimate feeling that can be found nowhere else.
What is the difference between eating out and cooking at home?
Well generally, eating out is more expensive while cooking at home seems healthier. On the one hand, when dining at a high-quality restaurant, they can enjoy exquisite delicacies only an experienced chef can make. Another bonus point is they don't have to stress over all the cooking, dish washing and cleaning work. On the other hand, cooking at home might be the better option for health-conscious eaters or those on a budget. Being in control of ingredients and proportions means they can avoid food allergies and have the freedom to make whatever they want in order to pursue their healthy lifestyle.
Do you think in the future people will eat out more than at home?
I believe in the long term, people will cook their own meals at home more often. As living cost is rising steeply and given the continuing economic downturn in many countries, people are constantly seeking ways to save money. Cutting back on dining out seems the best available option. More importantly, individuals are becoming more and more conscious of their health and what they put into their body. Cooking at home is part of their effort to follow a balanced and healthy diet.
(Copyright by DUONG VU – IDV IELTS)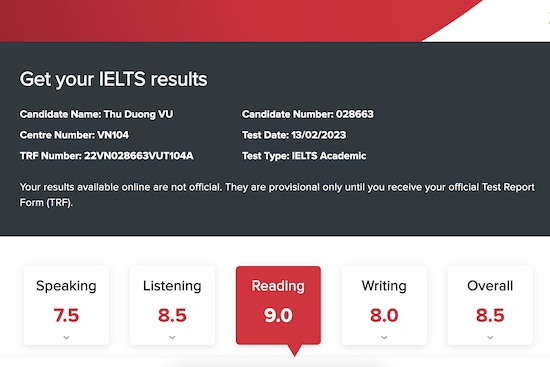 =>Full Samples 3 Parts – Full Topics from Ielts Speaking Book 8.0 by Dương Vũ – sách bao gồm Hướng dẫn trả lời chi tiết từng dạng câu hỏi + topic vocab + Ideas + samples Full 3 Parts bao trùm cả các đề  quý mới nhất giúp bạn tự học Ielts speaking hiệu quả tiết kiệm: https://idvielts.com/sach-ielts-speaking-duong-vu/ 
FEEDBACK NÂNG BAND 7.0 THÀNH CÔNG LÊN 8.0 NHỜ BỘ SÁCH SPEAKING WRITING CỦA IDV: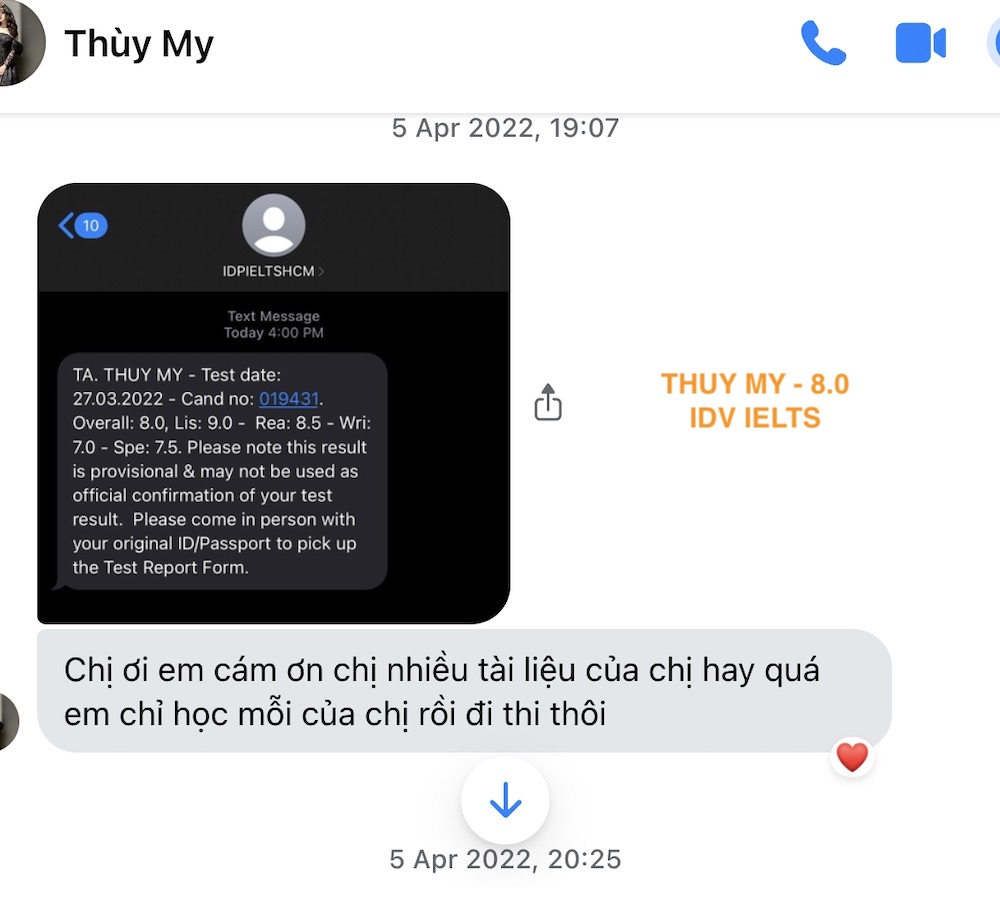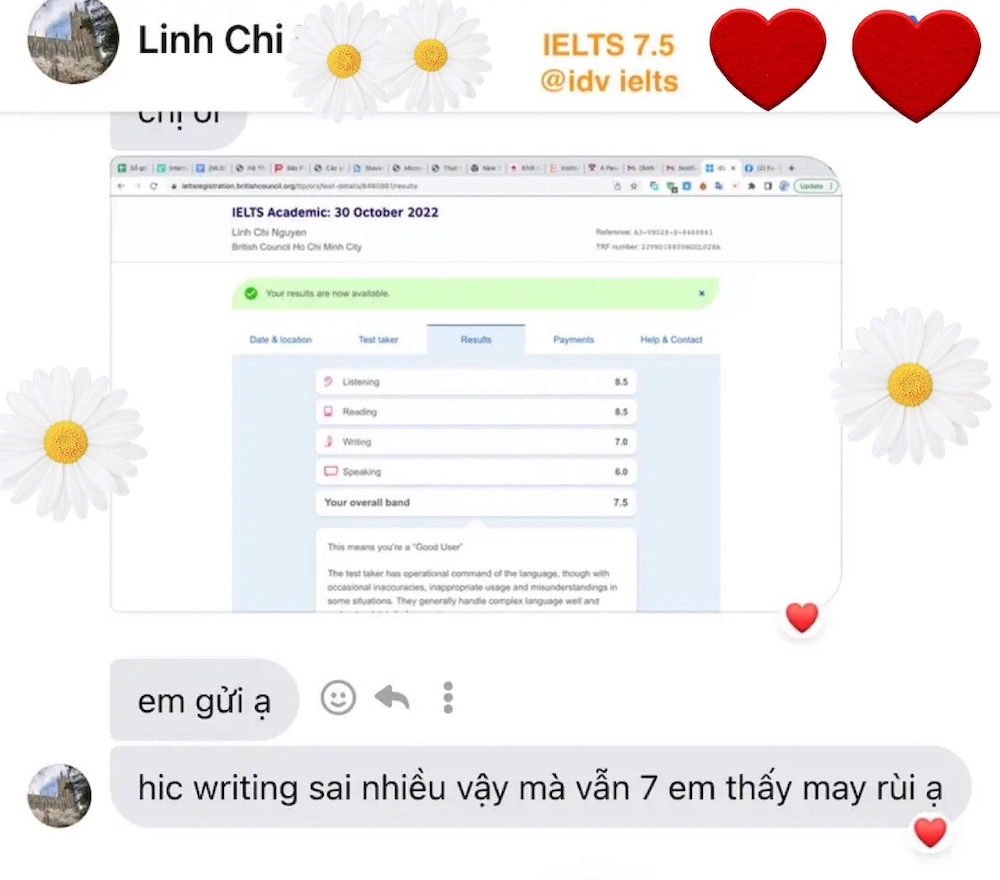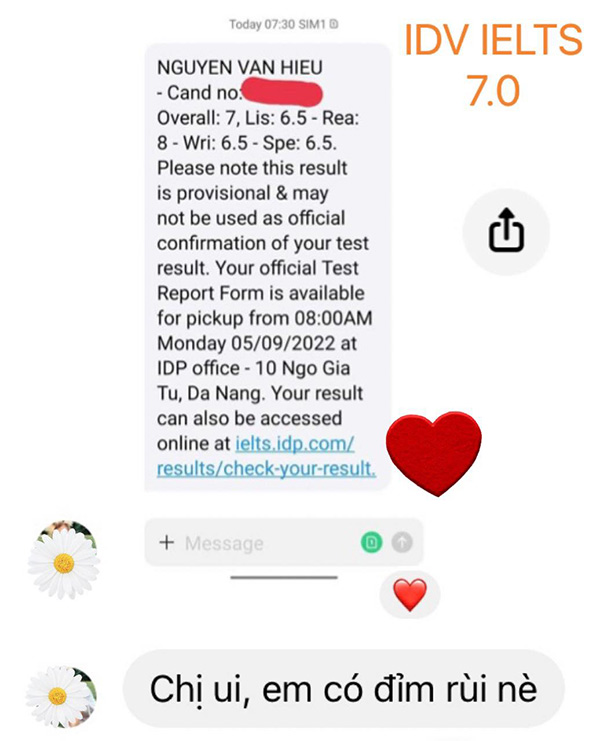 Cách trả lời Ielts Speaking Part 1: https://idvielts.com/kinh-nghiem-thi-ielts-speaking-diem-cao/
Cách trả lời Ielts Speaking Part 2: https://idvielts.com/huong-dan-tra-loi-ielts-speaking-part-2/
Cách trả lời Ielts speaking part 3: https://idvielts.com/cach-hoc-ielts-speaking-part-3-cach-nghi-idea/
Kinh nghiệm viết luân Ielts WRITING 8.0 by Dương Vũ 8.0 Writing: https://idvielts.com/kinh-nghiem-viet-luan-ielts-band-8/
Bên cạnh đó bộ sách Ielts Writing 8.0 by Dương Vũ cũng đã giúp nhiều bạn đạt 6.5 – 7.5 Writing. 
Bộ Sách Ielts Writing 8.0 Task 1 + 2 by Dương Vũ 8.0 WRITING bao gồm SÁCH HƯỚNG DẪN CHI TIẾT CÁCH LÀM + BỘ IDEAS 150 topics + 200 SAMPLES 8.0- 9.0 (các đề này vẫn ra lại thường xuyên) + VIDEO BÀI GIẢNG + LỘ TRÌNH HỌC gồm tất cả những gì bạn cần để học tốt writing nên tương đương với 1 khóa học Ielts Writing 15 tuần mà chi phí rât khiêm tốn: https://idvielts.com/sach-ielts-writing-by-duong-vu/
KHOÁ HỌC IELTS 6.5 – 7.0 – 8.0 CHUYÊN SÂU UY TÍN VỚI GIÁO VIÊN 8.5 IELTS: https://idvielts.com/category/courses/