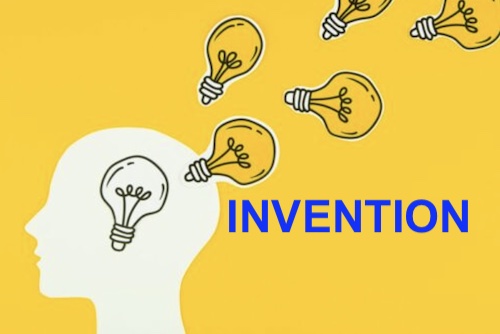 Ielts Speaking Invention Topic Part 3 samples 8.0 by cô Dương Vũ 8.5 Ielts. LIKE/ Follow facebook Ielts 8.5 Dương Vũ để học từ vựng free và nhiều samples speaking writing band cao hay các bạn nhé: https://www.facebook.com/idvielts/
Invention là topic mới của bộ đề dự đoán Ielts Speaking quý 2 2023 nên sẽ được giữ lại sang bộ đề dự đoán Ielts speaking quý 3 2023 (cuối) 2023 nhé: https://idvielts.com/bo-de-du-doan-ielts-speaking-quy-2-2023/
=>Full Samples 3 Parts – Full Topics from Ielts Speaking Book 8.0 by Dương Vũ – sách bao gồm Hướng dẫn trả lời chi tiết từng dạng câu hỏi + topic vocab + Ideas + samples Full 3 Parts bao trùm cả các đề  quý mới nhất giúp bạn tự học Ielts speaking hiệu quả tiết kiệm: https://idvielts.com/sach-ielts-speaking-duong-vu/ 
What kinds of inventions have changed the world?
I'd say electricity and the Internet are the two most significant inventions humans have made. Thanks to electricity, our life has become far more comfortable with the assistance of numerous machines and equipment at home and at work. The Internet has opened vast opportunities for people across the globe as it has brought people from different cultures closer together and facilitated information sharing as well as international trade. It has never been easier to keep in touch with people living halfway across the world. 
What kinds of inventions need improvement?
I believe there is no such thing as a perfect invention. In this ever-changing world, all inventions need to be innovated to serve modern life better. Mobile phones, for instance, have undergone radical developments from a communication tool to a multifunctional indispensable gadget. 
What are some qualities of an inventor?
I reckon that first of all, they must possess excellent creative thinking, I mean the ability to think outside of the box, and remarkable problem-solving skills as well. It's fair to say that all inventions originate from a burning desire to solve a pressing problem. Second of all, inventors must be resilient because inventing is a long, arduous process of trial and error. It takes years of experiments for a vague idea to become a phenomenal success. Without perseverance, it's easy for them to give up when facing failure after failure.
Do you think people with no schooling can become inventors?
I'd say so. I strongly believe anyone with an innovative mindset can be an inventor. Actually, practical experiences seem more valuable than theoretical knowledge when it comes to inventing because it's crucial for inventors to think beyond conventional wisdom and not to be restricted by methodologies. Thomas Edison, for instance, had very little formal education but he has become one of the greatest inventors of all time.
Do you think the government or private companies should support inventors/ scientists?
That's an interesting one. I reckon that both the government and corporations should support them so that they can fully concentrate on their projects. It's essential that the government create a favorable legal environment to encourage scientists and inventors, and ensure their intellectual property rights are effectively enforced. Corporate funding is also crucial because it might cost a fortune to make a discovery or invention that is safe and useful for everyone.
What kinds of inventions are helpful at home?
Of course, there is a wide range of inventions used in households around the globe today. From electricity, the Internet to appliances like rice cookers, dishwashers and air-conditioners, these handy, time-saving technologies have made life so much easier and more comfortable. 
What kinds of inventions can be used at school?
Without a doubt, computers, the Internet and projectors are among the most crucial educational tools now. They have made lesson planning and teaching much easier and more stimulating. Computers in particular can greatly enhance visual learning and interactive learning, which might enable teachers to capture their students' attention more effectively.
Copyright by Dương Vũ 8.5 Ielts  – IDV Ielts
=>Full Samples 3 Parts – Full Topics from Ielts Speaking Book 8.0 by Dương Vũ – sách bao gồm Hướng dẫn trả lời chi tiết từng dạng câu hỏi + topic vocab + Ideas + samples Full 3 Parts bao trùm cả các đề  quý mới nhất giúp bạn tự học Ielts speaking hiệu quả tiết kiệm: https://idvielts.com/sach-ielts-speaking-duong-vu/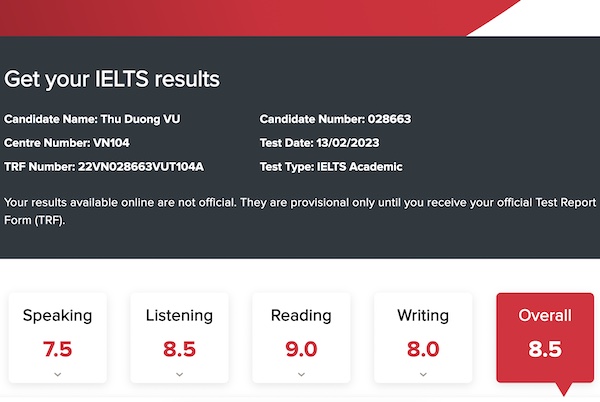 KHOÁ HỌC IELTS 6.5, 7.0 , 7.5 , 8.0 UY TÍN với giáo viên 8.5 Ielts: http://idvielts.com/category/courses/
FULL ESSAYS theo Actual Tests in IELTS WRITING 8.0 BOOKS + 200 SAMPLES 2 tasks by Dương Vũ 8.5 Ielts  – 8.0 Writing : bộ sách cô đọng, tiết kiệm, hiệu quả cho các bạn tự học bao gồm video bài giảng, hướng dẫn viết luận chi tiết theo dạng bài, bộ ý tưởng & ideas cho 150 topics, cấu trúc ngữ pháp band cao và hàng trăm essay samples CHUẨN band 8.0 – 9.0 đã giúp nhiều bạn đạt 6.5 – 7.0 – 7.5 speaking & writing: https://idvielts.com/sach-ielts-writing-by-duong-vu/
https://idvielts.com/sach-ielts-speaking-duong-vu/
Tặng bạn top Ielts Essay Band 8.5 – 9.0 chuẩn viết bởi cô Dương Vũ 8.5 Ielts 2 lần 8.0 Writing: https://drive.google.com/file/d/1DWGBdvRMZfMvB8BEM5TP0lz47X_6PjU9/view?usp=share_link
Follow facebook Ielts 8.5 Dương Vũ để học từ vựng free và nhiều samples speaking writing band cao hay các bạn nhé
Feedback Ielts 7.0, 7.5, 8.0 từ Học trò của Dương – người học thật – điểm thật 100%: