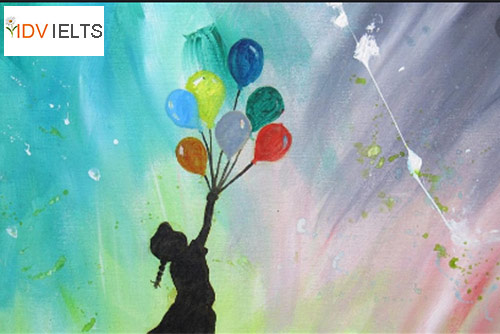 Sample Answers for Ielts Speaking Art topic –  Sample Band 8 từ Ielts Speaking 8.0 Book by Dương Vũ – Hướng dẫn trả lời chi tiết + từ vựng theo topic + samples Full 3 Parts quý mới nhất giúp bạn tự học speaking hiệu quả: https://idvielts.com/sach-ielts-speaking-duong-vu/
Do you like art? / Do you like admiring works of art?
Yes, I love all things that are creative, things that only humans are capable of creating. Performing arts and visual arts help us relax and stimulate our imagination, which then leads to new ideas and innovations.
Did you learn art?
Yes, I studied a bit of drawing and singing at primary school and middle school, but mainly theoretical stuff. When I moved to Hanoi for higher education, I took a painting course. It was fascinating because I finally got a real outlet for my creativity.
Have you ever been to an art gallery? Are there many art galleries in Hanoi?
There are several private art galleries in the Old Quarter of Hanoi but I've never checked them out. I just look through their windows. Their collections of oil and lacquer paintings are amazing but a bit pricey for me.
Are there any paintings in your room?
Yes I have one. On my 25th birthday, one of my friends gave me a floral painting created by herself, portraying a bunch of daisy which is my favourite flower. I hung it right above my bed so that I can see it every day. It's truly my treasure.