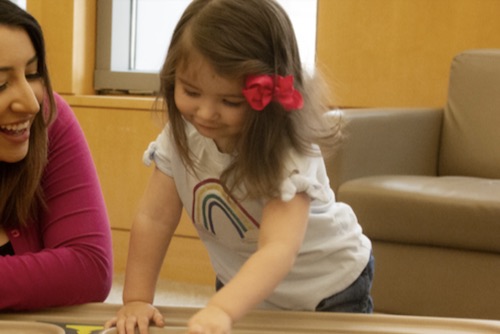 Ielts Speaking A Time You Helped A Child – Sample from sách Ielts Speaking 8.0 by Dương Vũ – Hướng dẫn trả lời chi tiết + từ vựng hay theo topic + samples + ideas 3 Parts các topic mới nhất trong bộ đề Ielts Speaking quý mới giúp bạn tự học speaking hiệu quả: https://idvielts.com/sach-ielts-speaking-duong-vu/
Đây là topic mới trong bộ đề dự đoán Ielts Speaking quý 3 2022 nên sẽ được giữ lại sang bộ đề dự đoán Ielts Speaking quý 1 2023 các bạn nhé:
I grew up in a huge extended family so it's fair to say that I was always surrounded with children. I've spent a lot of time with them, feeding them, playing with them and looking after them when their parents are too busy making a living.
The last time I helped a child was on our last Lunar New Year Holiday. It was time for family reunion and it was also the first time I had seen my younger sister's first child because he was born in the height of the Covid-19 pandemic. He is half Vietnamese, half Japanese so we were super excited to meet him.
One morning, my sister told me to mind her child when she was going about her morning routine. I thought there would be no problem because I had been around children all my life. However, I was wrong. For a fe seconds, I was so into watching my dad making square cakes, our traditional food for Tet Holiday, when I turned around, he was nowhere to be seen. 
I was so frightened. I ran around the house, screaming his name. Then I heard him crying on the second floor. Immediately, I dashed upstairs and carried him down. Everyone was scared. Little did I know that he would dare to climb up the stairs himself because he hadn't been able to walk properly yet. That experience has taught me a precious lesson. I should always keep my eyes on little babies as they can be very fast.
FULL SAMPLE PART 2 & 3 NOVEL TOPIC: BUY NOW IELTS SPEAKING & WRITING 8.0 BOOKS BY DƯƠNG VŨ
FEEDBACK VỀ SÁCH:
Điểm Ielts 7.0 – 8.0 của nhiều học viên IDV trong năm qua chính là bảo chứng cho chất lượng đào tạo của IDV: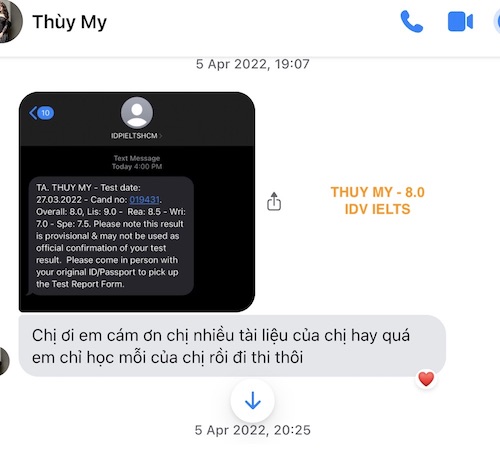 KHOÁ HỌC IELTS SPEAKING WRITING SPECIAL HIỆU QUẢ UY TÍN VỚI GIÁO VIÊN 8.0 SPEAKING WRITING: https://idvielts.com/ielts-speaking-writing/