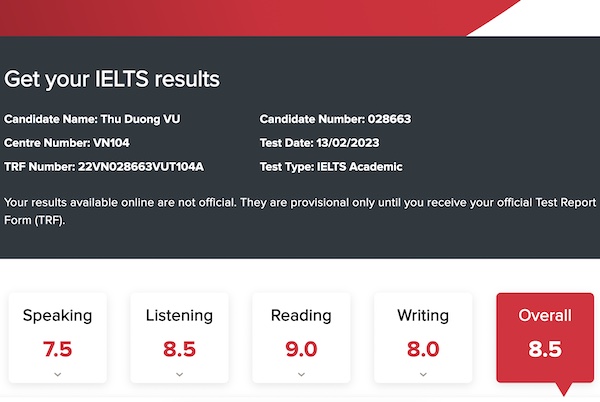 Some people think that everyone has the right to access university education so governments should make it free for all students no matter what financial background they have. To what extent do you agree or disagree with this opinion?
Agree: Counter-argument – Sample Essay 8.0 by Duong Vu Ielts 8.5 – 8.0 WRITING
Tặng kèm 100 IELTS ESSAY SAMPLE BAND 8.0 – 9.0  FROM IELTS WRITING 8.0 BOOKS BY DUONG VU 8.0 WRITING: https://idvielts.com/sach-ielts-writing-by-duong-vu/
It is irrefutable that higher education has a crucial role to play in modern societies. It is sometimes argued that university education should be made free so that all students can access it regardless of their financial background. I strongly agree with this notion because such a policy might help create a fairer and more prosperous society for all.
Admittedly, universal access to higher education might entail a number of drawbacks. It costs an enormous amount of money to fund university studies for the whole population of a country. This would increase public spending and place additional burdens on taxpayers. Given the ongoing economic recession and numerous other challenges facing nations, such as climate change and environmental pollution, it might not be easy to justify such a huge spending.
However, I believe the dazzling long-term benefits of free tertiary education outweigh its demerits. This scheme allows students from poverty-stricken families to earn a degree and land a job with decent income, and thus pay more tax. This would not only lift themselves and their family out of poverty but also increase the tax base. Unquestionably, society as a whole can reap substantial benefits from such a policy. Businesses, for instance, can gain access to a vast number of better-trained workers. Not to mention, university degree holders tend to be more conscious of social and environmental issues, and more willing to take actions to address them than those with a lower schooling level. Indeed, a well-educated and highly-skilled workforce is of paramount importance to the sustainable and thriving future of any society.
=> Full Essay: BUY NOW: IELTS WRITING 8.0 BOOKS + 100 ESSAY SAMPLES Band 8.0 -9.0 by Dương Vũ – 8.0 Writing : bộ sách cô đọng, tiết kiệm, hiệu quả cho các bạn tự học bao gồm video bài giảng, hướng dẫn viết luận chi tiết theo dạng bài, bộ ý tưởng & ideas cho 150 topics, cấu trúc ngữ pháp band cao và hàng trăm essay samples CHUẨN band 8.0 – 9.0 đã giúp nhiều bạn đạt 6.5 – 7.0 – 7.5 speaking & writing: https://idvielts.com/sach-ielts-writing-by-duong-vu/ 
FEEDBACK của một số bạn đã đạt Ielts 7.0 – 7.5 – 8.0 về Bộ Sách Ielts Speaking Writing 8.0 by Dương Vũ 8.5 Ielts:
KHOÁ HỌC IELTS 7.0 ++ UY TÍN VỚI GIÁO VIÊN Ielts 8.5: https://idvielts.com/ielts-band-7/
Tặng bạn top Ielts Essay Band 8.5 – 9.0 chuẩn viết bởi cô Dương Vũ 2 lần 8.0 Writing: https://drive.google.com/file/d/1DWGBdvRMZfMvB8BEM5TP0lz47X_6PjU9/view?usp=share_link