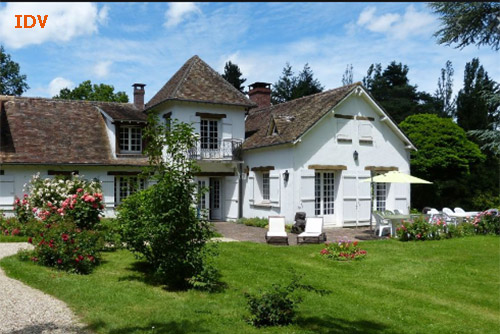 Ielts Speaking Part 3 House Topic – Sample Answer by Duong Vu –=>Full Samples 3 Parts – Full Topics from Ielts Speaking Book 8.0 by Dương Vũ – sách bao gồm Hướng dẫn trả lời chi tiết từng dạng câu hỏi + topic vocab + Ideas + samples Full 3 Parts bao trùm cả các đề  quý mới nhất giúp bạn tự học Ielts speaking hiệu quả tiết kiệm: https://idvielts.com/sach-ielts-speaking-duong-vu/ 
What kinds of houses are common in Vietnam?
What are the differences between apartments and detached houses?
Do you think climate has an impact on housing styles?
Do you think people in Vietnam lived in the same kinds of houses in the past?
Do people in Vietnam prefer to buy or rent a house?
What are the advantages and disadvantages of renting a house/ buying a house?
Do you think owning a house is better than renting one? (bạn tự chọn ideas ở dưới và từ nối Firstly, Secondly ….để trả lời)
RENTING A HOUSE:
– Seems more affordable and economical in the short term
– Helps people avoid unwanted debt & unnecessary stress
– People don't have to pay a fortune to get a place to live and therefore have more money to spend on recreation and education
– Renting is more flexible in terms of relocation or downsizing (moving to another place for work or for cheaper rent)
– The tenant is not responsible for repairs and maintenance.
BUYING A HOUSE:
– Home owners have absolute freedom to renovate and decorate their houses the way they want.
– People can truly enjoy the ultimate comfort and privacy that a permanent home offers
– Owning a house is considered a symbol of success
– The property can be a smart investment when its price rises
– Unlike tenants, householders cannot be asked to move out of their places and do not have to worry about monthly rental fees => possibly enjoy a greater sense of life satisfaction in the long run
Is it costly to decorate/ furnish a house in Vietnam?
I think it really depends on what kinds of decorations or furnishings people use. If they're a fan of do-it-yourself projects or if they buy domestically-made decor items, then they can do so on whatever budget. However, if they prefer exquisite home decor imported from Europe, Japan or the United States, they might have to pay a fortune to create their dream house.
Do you think people should spend a lot of money to decorate their house?
Yes and no. On the one hand, people tend to spend a large part of their life at home so a tastefully-designed and well-furnished house can significantly boost their well-being. On the other hand, it might be unwise for those living paycheck to paycheck to squander their hard-earned money on expensive furnishings. There are several other essential needs for them to invest in such as better education, food and healthcare.
What kinds of houses are common in Vietnam?
Basically, there are two types of residential accommodations in Vietnam: detached houses and apartments. The former is more popular in the countryside or some affluent suburban areas. The latter is increasingly common in major cities due to their affordable prices and great demands. 
Do young people prefer to live in apartments or in a detached (private) house? Why? 
The way I see it, most of them don't get to choose where they live. I mean this is not a matter of preference. Due to budget constraints, they have to stick to the most feasible option they can afford. For most young adults in Vietnam, it is sharing a rental apartment. But of course, they would all love to have their own house as they could enjoy more freedom and privacy. They just have no choice, really.
Do you think climate has an impact on housing styles?
Of course. In tropical regions, people prefer a house with a lot of doors and windows to keep it well-ventilated while in countries with a cold climate, locals usually build houses with few windows and better heat insulation materials. Vietnam's topography and climate also vary greatly from north to south and so do its housing styles. In flat areas, people usually live in cottages or concrete tube houses while in central highlands, stilt houses are more common. This has resulted in fascinating cultural diversity in Vietnam in terms of architectural style.
=>Full Samples 3 Parts – Full Topics from Ielts Speaking Book 8.0 by Dương Vũ – sách bao gồm Hướng dẫn trả lời chi tiết từng dạng câu hỏi + topic vocab + Ideas + samples Full 3 Parts bao trùm cả các đề  quý mới nhất giúp bạn tự học Ielts speaking hiệu quả tiết kiệm: https://idvielts.com/sach-ielts-speaking-duong-vu/ 
Copyright by Dương Vũ 8.5 Ielts  – IDV Ielts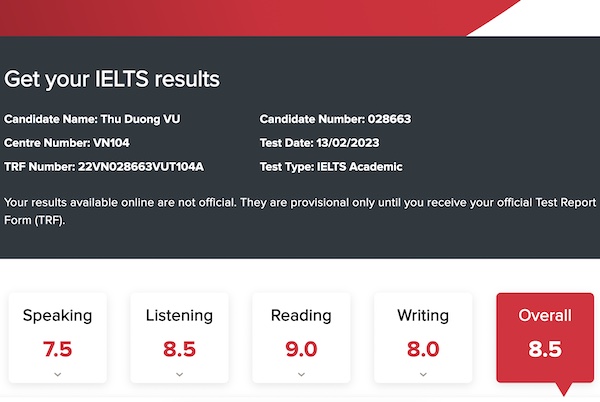 KHOÁ HỌC IELTS 6.5, 7.0 , 7.5 , 8.0 UY TÍN với giáo viên 8.5 Ielts: http://idvielts.com/category/courses/
FULL ESSAYS theo Actual Tests in IELTS WRITING 8.0 BOOKS + 200 SAMPLES 2 tasks by Dương Vũ 8.5 Ielts  – 8.0 Writing : bộ sách cô đọng, tiết kiệm, hiệu quả cho các bạn tự học bao gồm video bài giảng, hướng dẫn viết luận chi tiết theo dạng bài, bộ ý tưởng & ideas cho 150 topics, cấu trúc ngữ pháp band cao và hàng trăm essay samples CHUẨN band 8.0 – 9.0 đã giúp nhiều bạn đạt 6.5 – 7.0 – 7.5 speaking & writing: https://idvielts.com/sach-ielts-writing-by-duong-vu/
https://idvielts.com/sach-ielts-speaking-duong-vu/
Tặng bạn top Ielts Essay Band 8.5 – 9.0 chuẩn viết bởi cô Dương Vũ 8.5 Ielts 2 lần 8.0 Writing: https://drive.google.com/file/d/1DWGBdvRMZfMvB8BEM5TP0lz47X_6PjU9/view?usp=share_link
Follow facebook Ielts 8.5 Dương Vũ để học từ vựng free và nhiều samples speaking writing band cao hay các bạn nhé
Feedback Ielts 7.0, 7.5, 8.0 từ Học trò của Dương – người học thật – điểm thật 100%: