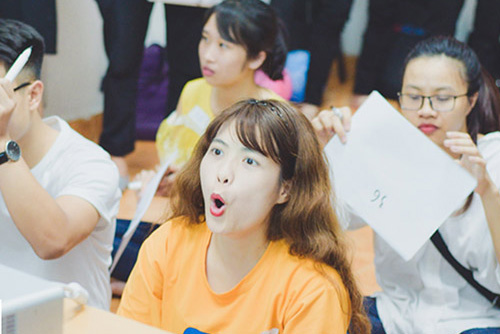 Ielts Speaking Actual Tests 2021 – Ielts Speaking Practice:
Xin chào các bạn, Dương đã tổng hợp, dịch và chỉnh sửa cho hoàn chỉnh 1 số đề thi thật Ielts Speaking quý này từ report đề. Các bạn in ra và thực hành cùng bạn bè trước khi thi tầm 30 phút mỗi ngày cho đúng format thi thật nhé. Chúc các bạn thực hành tốt và đạt target nhé.
Ielts Speaking Actual Test September – December Bản đầy đủ các bạn tải Download Click ở đây nha: 
Sách Mastering Ielts Speaking Writing by Dương Vu (8.0) tổng hợp toàn bộ kiến thức và kinh nghiệm tự hoc Ielts 8.0 2 kĩ năng này. Sách hướng dẫn trả lời chi tiết + từ vựng theo topic + samples Full 3 Parts giúp bạn tự học Ielts hiệu quả tiết kiệm: https://idvielts.com/sach-ielts-speaking-duong-vu/. Dương tặng thêm bài giảng Reading và Listening cho các bạn nữa.
Khóa Ielts 1 kèm 1 hoặc 2 100% hiệu quả, với mức học phí tương đương lớp đông: https://idvielts.com/gia-su-ielts-uy-tin/
Hướng dẫn chiến lược trả lời Ielts Speaking đạt điểm cao: https://www.youtube.com/watch?v=rq4oXltoHt0
Review đề thi BC Thuỵ Khuê 16/10
Writing:
– P1: Pie về lượng tiêu thụ điện cho các mục đích khác nhau ở Eastern Australia năm 2007 và 2010
– P2: International tourism has become a big industry. Some people think it creates tension rather than bringing people of different countries close together. To what extent do you agree or disagree?
Chiều mình thi Speaking sẽ update sau nhee
[UPDATE SPEAKING]
P1:
– Hometown
Where is your hometown?
Is it a good place to live? (Is it a good place for children to grow up?)
What do you dislike about it?
Would you want to live there in the future?
– Pets
Do you like pets?
What kinds of pets are popular in VN?
Have you kept pets before?
What kinds of pets would you like to keep?
– Weather
What is the weather like in your hometown (where you live?)
What kinds of weather do you like?
Do you like to live in a place with four seasons or with the same weather all year round?
Do you prefer wet or dry weather?
P2: Describe an activity that is a waste of time
P3: Thầy hỏi mấy câu về stress, money và habit của mọi người
How can people balance their life and work/ study?
What do people have to do every day?
Why doyou think some people don't make plans?
What kinds of pressure do people have nowadays?
Do you think stress motivates people?
Do you think money can reduce stress?
Who are less likely to get stressed? Rich people or poor people?